Hello MIKROE User,
As we welcome the autumn season, we are equally excited to welcome you to the 22 brand new products that emerged from us in October. Let's dive right in and explore the additions to our product lineup:
What's new
The majority of this month's additions are feature-packed Click boards™, offering even more versatility for your projects. But that's not all – we've also made a giant leap with the release of NECTO Studio 5.0, a significant update that enhances your development experience.
In addition, we've reached a remarkable milestone, with a whopping 1500 Click boards now available in our ecosystem. We're committed to providing you with the latest time-saving embedded tools to fuel your creativity and projects. Thank you for being a part of our journey!
We have reached 1,500 Click boards™!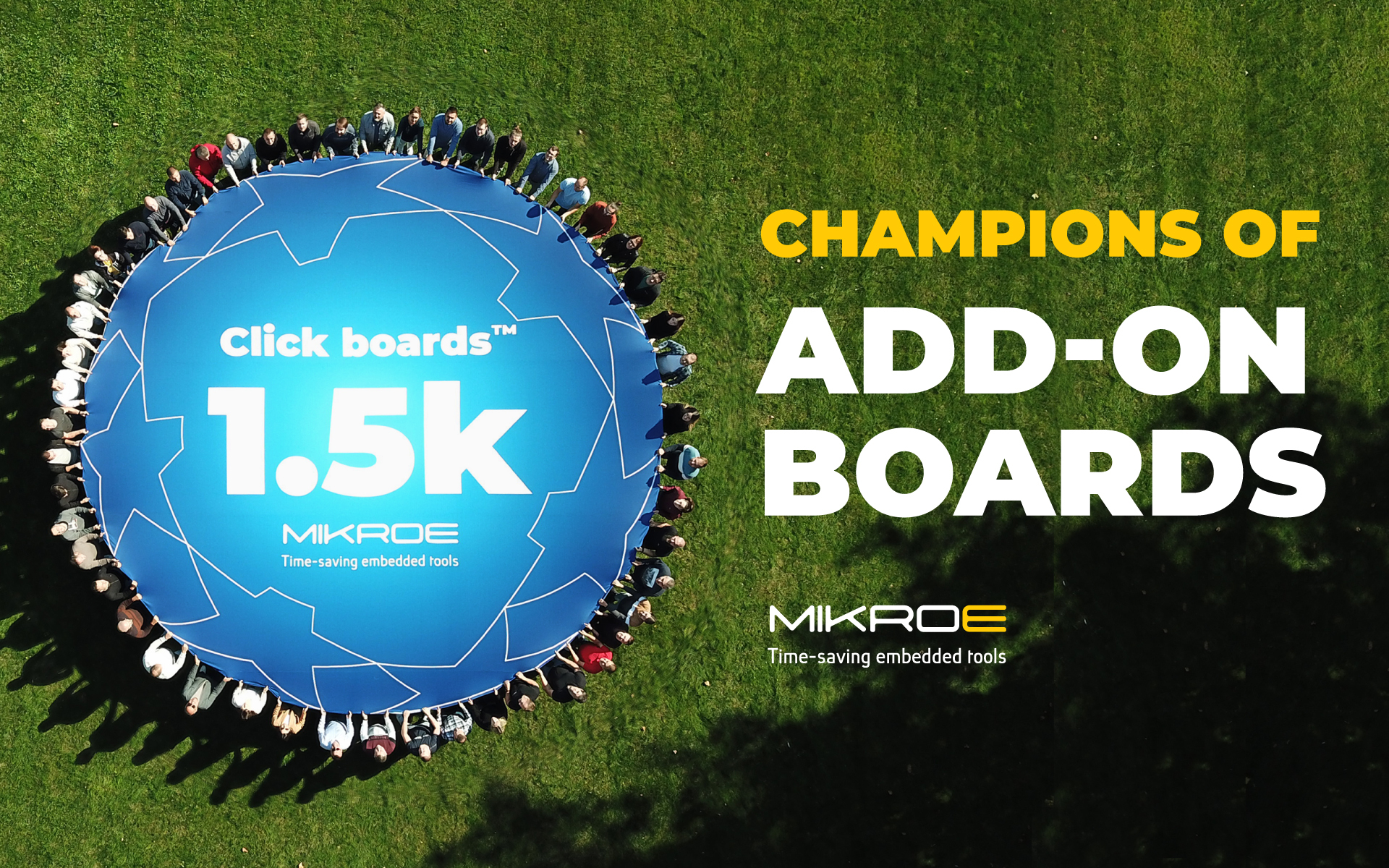 We have expanded our Click board™ line to an astonishing 1.500 products. The 1500th Click board™, the Wirepas Click, was developed in partnership with Würth Elektronik, and it's safe to say that we celebrated this milestone in true champion style.
Until next time, continue following us on our social media for daily updates!
Your MIKROE