At MIKROE, we believe in pushing the boundaries of innovation and reaching new heights every day. It is with immense pride and excitement that we announce a significant achievement for our company and for the embedded world.
We have expanded our Click board™ line to an astonishing 1.500 products. The 1500th Click board™, the Wirepas Click, was developed in partnership with Würth Elektronik, and it's safe to say that we celebrated this milestone in true champion style.

We celebrated as if we were opening a world championship. A massive 1.5k circle banner was unveiled, symbolizing the vast and diverse range of Click boards™ we now offer. This banner not only represents our extensive collection but also underscores our dominant position in the world of embedded add-on boards. Just like a world championship, we were thrilled to unfurl this banner and showcase our success.
As a token of appreciation for all Click lovers,
we activated a 15% DISCOUNT
on ALL Click boards™, until Monday.
THE "FOOTBALL" FIELD CELEBRATION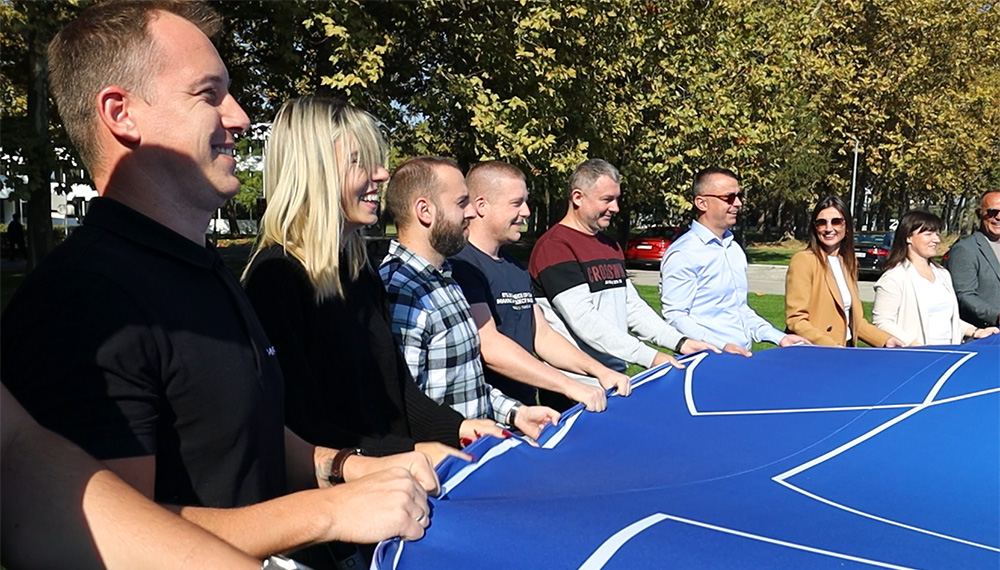 Our celebration continued with a vibrant video, shot on what we fondly call our "football" field – the perfect MIKROE grass.

The video captured the spirit of champions and emphasized our commitment to innovation and excellence.

We take pride in our unique approach to celebrating milestones; just as athletes celebrate on the field, we celebrate our achievements in our own style on our MIKROE grass.
Champions Of Add-On Boards: The MIKROE Legacy

What sets us apart from the competition is our unwavering commitment to delivering the best embedded tools.

With the Wirepas Click taking the prestigious title of the 1500th Click board™, MIKROE now proudly boasts the largest add-on board collection in the world, surpassing all competitors.

This achievement underscores our dedication to innovation and our position as industry leaders.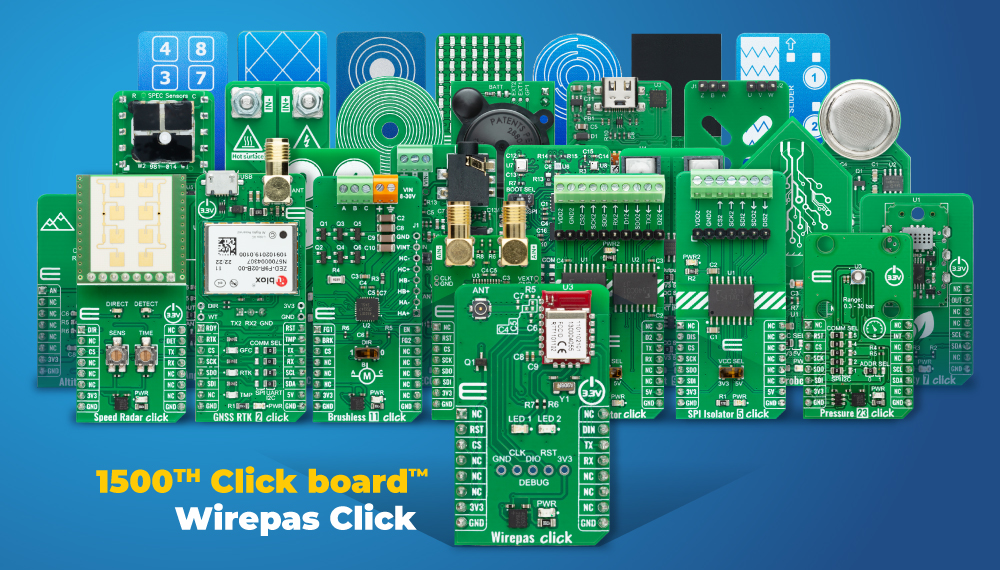 A Heartfelt Thank You To Our Team
We want to express our gratitude to every member of the MIKROE family who has been part of the process of creating one new product every day. This remarkable feat would not have been possible without the hard work, dedication, and innovative spirit of our entire team.

As we celebrate this milestone, we remain focused on the future. MIKROE is committed to continuing to push the boundaries of innovation, with our Click board™ line growing stronger by the day. We're excited to embark on the journey towards our next milestone and invite you to join us as we strive for more remarkable achievements in the embedded world.

Your MIKROE