As the first leaves of autumn gently fall from the trees, a sense of excitement fills the air. It can only mean one thing for the MIKROE team - Oktoberfest is here! Last Thursday, we once again hosted our annual Oktoberfest party.
To truly embrace the spirit of Oktoberfest, everyone adhered to the dress code, donning their finest checkered shirts, skirts, and suspenders. The sight of our colleagues dressed in traditional Bavarian attire added an authentic touch.
Bringing Oktoberfest spirit to MIKROE
The MIKROE yard was magically transformed into an Oktoberfest wonderland. The lively colors, cheerful banners, and traditional Bavarian decorations created a picturesque scene that truly embodied the essence of Oktoberfest. It was a sight to behold, and it helped everyone immerse themselves in the Bavarian spirit.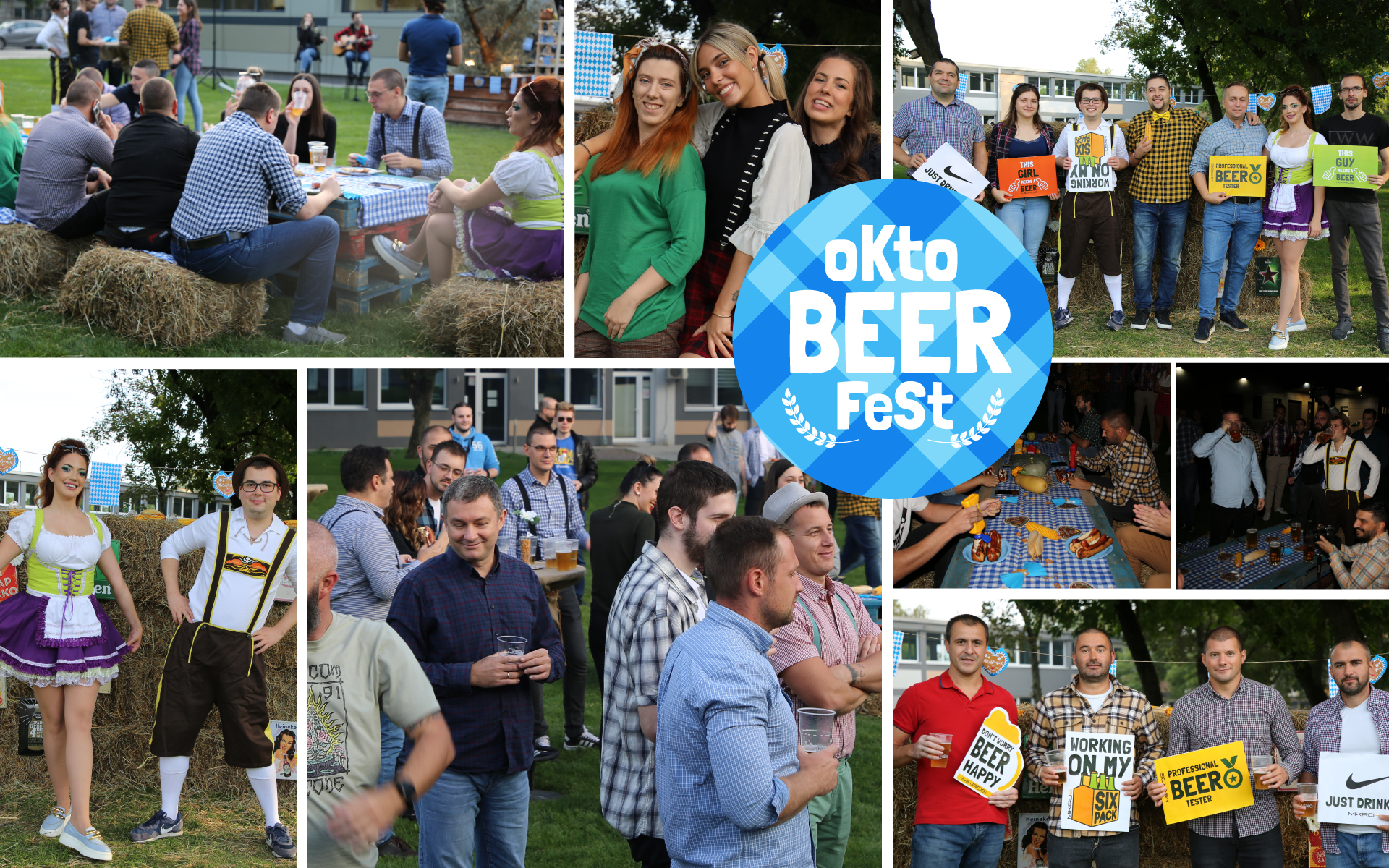 A Culinary Journey to Bavaria
No Oktoberfest celebration is complete without indulging in delectable Bavarian cuisine. The MIKROE Oktoberfest party was no exception. We savored authentic sausages, lovingly prepared, that transported us to the heart of Bavaria. Of course, our drink of choice was beereer, and we made sure to have a wide selection to suit every palate. The atmosphere was perfect as we enjoyed live music, shared stories, and laughed together under the open sky.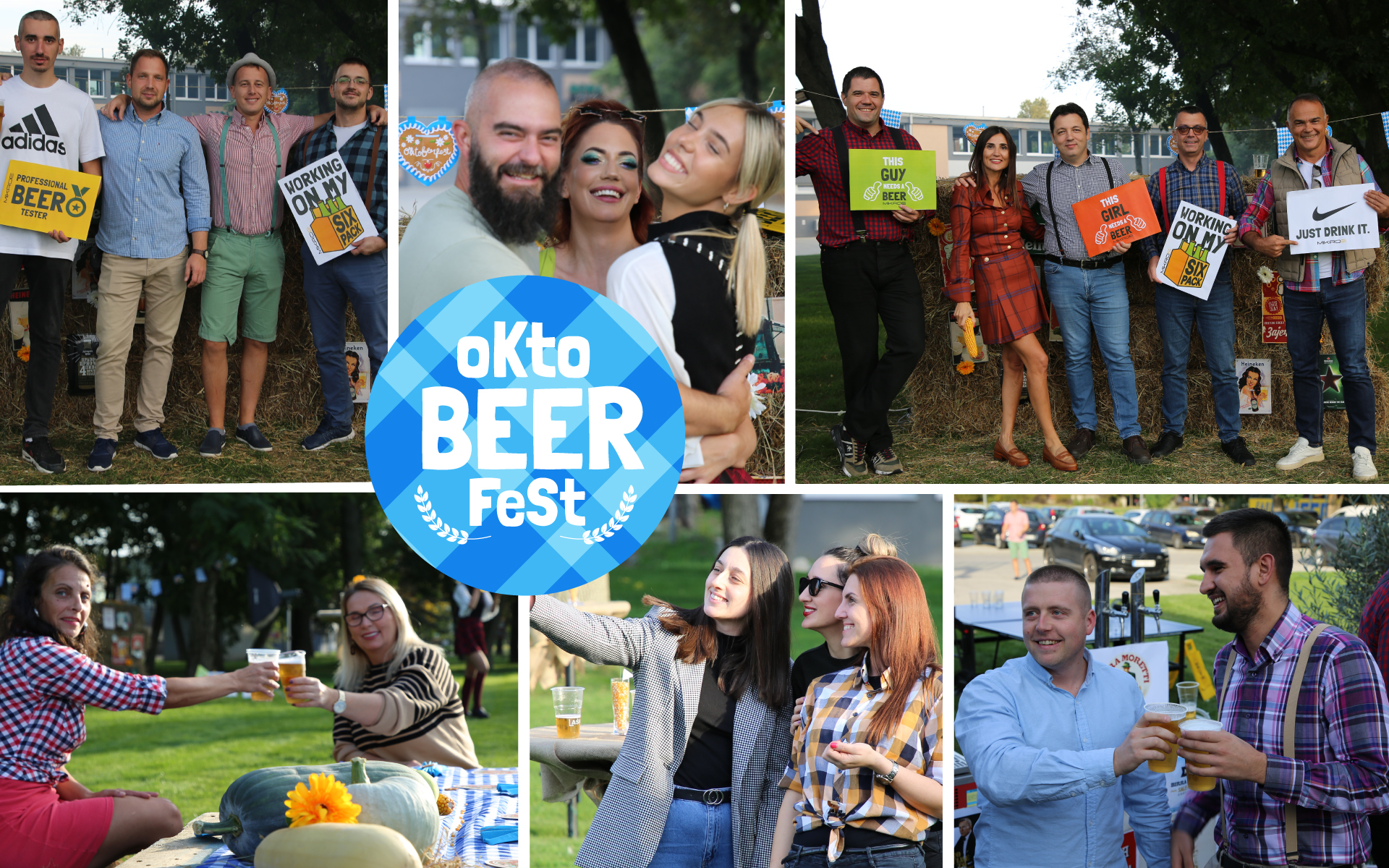 COMPETITIVE SPIRIT
In true Oktoberfest spirit, we also spiced up the evening with two exciting competitions: the fast beer drinking and fast würst eating contests. The fierce but friendly competition brought roars of laughter from the participants. The title of the fastest beer drinker went to our French intern Gregory, who impressed everyone with his chugging skills, earning himself a special MIKROE Oktoberfest beer mug and a generous 25 liters of beer. The würst eating champion was our dear colleague Nikola, who managed to secure his second consecutive victory, earning him a double crown, a unique cutting board, and 5 kilograms of sausage.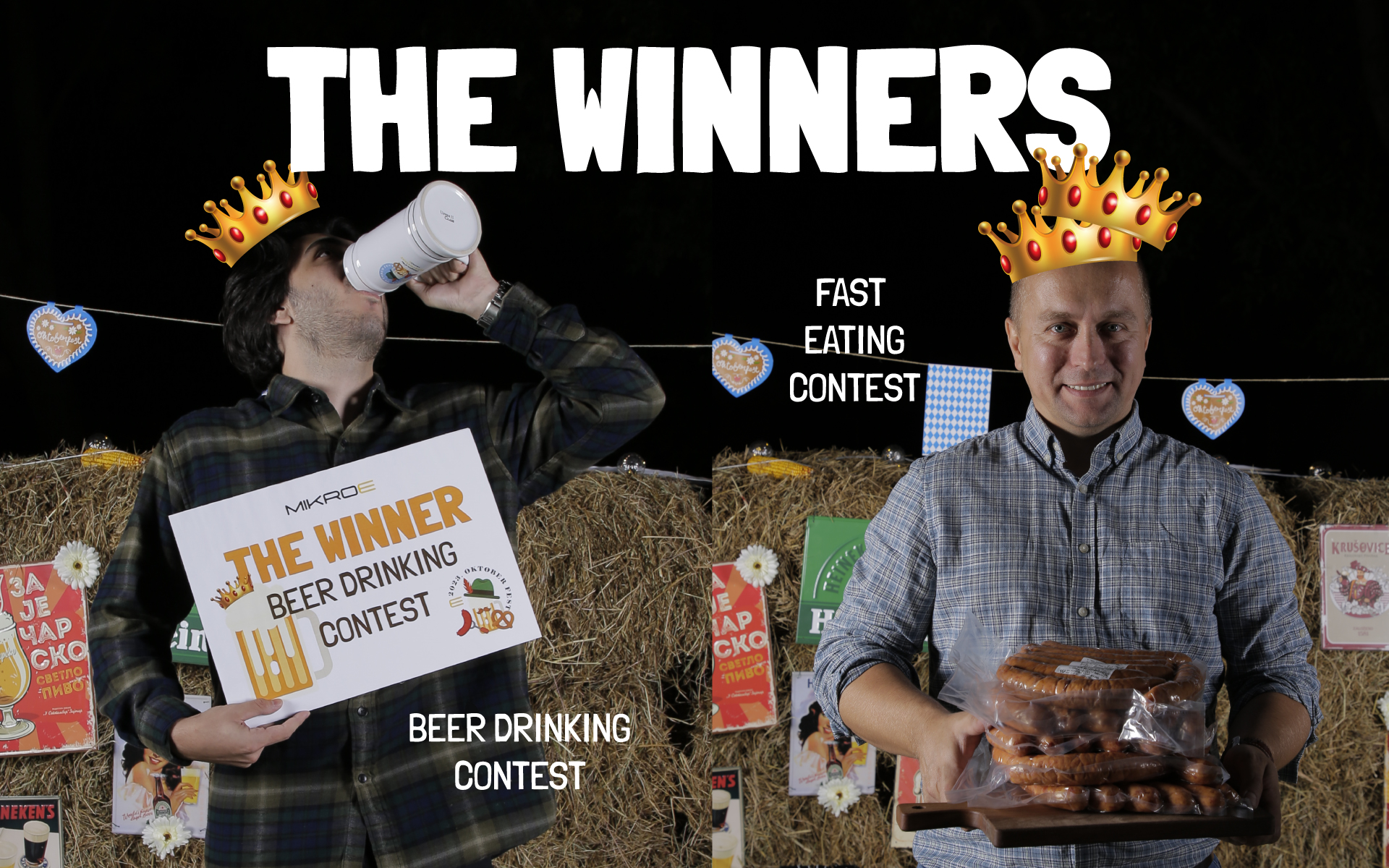 UNTIL THE NEXT YEAR
Oktoberfest at MIKROE is not just a party; it's an expression of our values, culture, and the spirit of togetherness. As the autumn leaves fall, we can't help but look forward to next year's Oktoberfest, when we will once again come together to create unforgettable memories in the true spirit of this Bavarian extravaganza.

Prost!

Your MIKROE