Hello MIKROE User,
Another successful month is behind us. If you haven't seen what's new here at MIKROE, don't worry, we are here to show you the highlights of the month:
What's new
The last month of the year we finished with a one new product release every day. That resulted in 21 new products in total, in December. We added to our shop 15 new Click boards™, 3 components, one mikromedia smart display, and one new MIKROE fashion T-shirt .
We have also reached one more amazing milestone - 1300 Click boards™, which keeps them on the throne of being the world's biggest add-on board collection. And, for all NECTO Studio Users, we have great news - NECTO Studio Update 2.5.0 is live, and it brings some incredible innovations and improvements.
NECTO Studio Update 2.5.0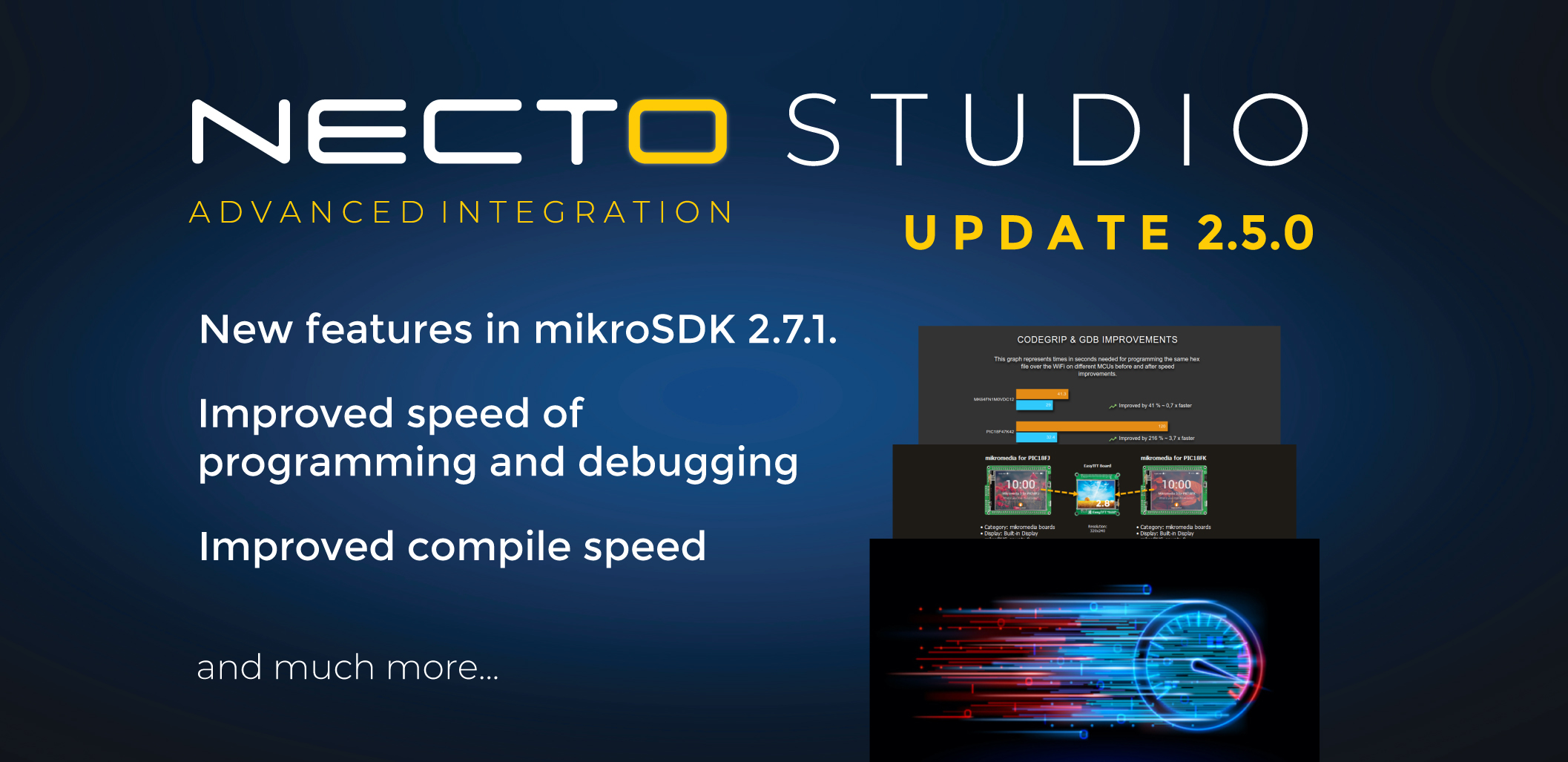 December 2022 update of NECTO Studio brings cool new features added to mikroSDK. We have decided to pleasantly surprise our long-time users by adding support for an old but battle-tested display, ILI9341. With the addition of this display, an adequate touch panel library has also been implemented. So clean the dust of your trustworthy mikromedia boards and displays and experience them in a new light in NECTO Studio. Additionally, we have added the generation of library-named header files, so you won't have to waste time searching for the adequate header name.
Along with the mikroSDK improvements and additions, we want to present significant advancements in compilers for PIC and AVR with improved compile and link speed time of up to 300% for large projects. And that's not all. We have also improved programming and debugging speed over the WiFi interface for various MCU architectures.
Introducing the DISCON standard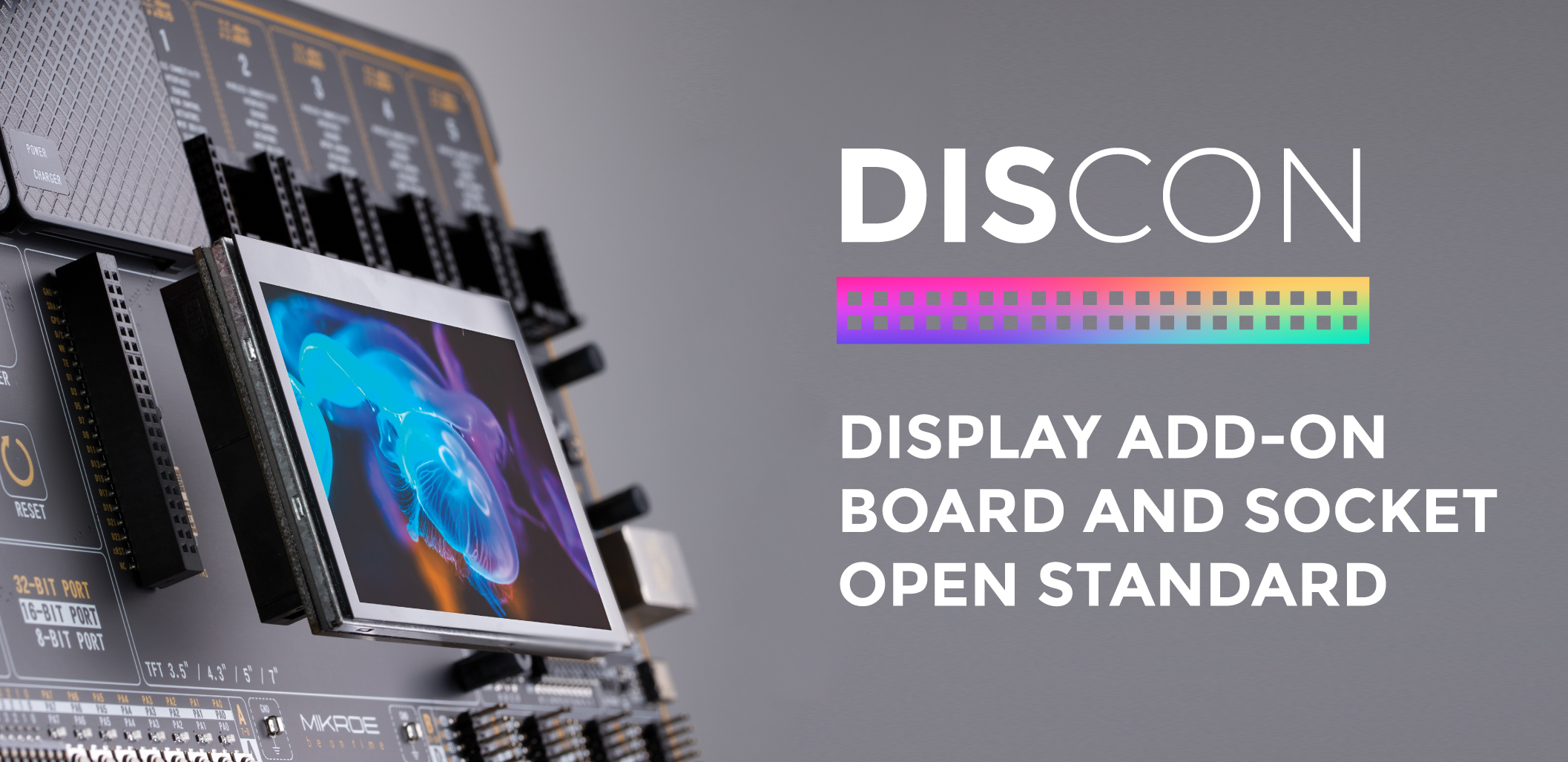 In December we officialy announced one more open standard – DISCON. This standard defines both display add-on board and socket, facilitating simple installation and replacement of any type of display on a development board that carries the DISCON socket.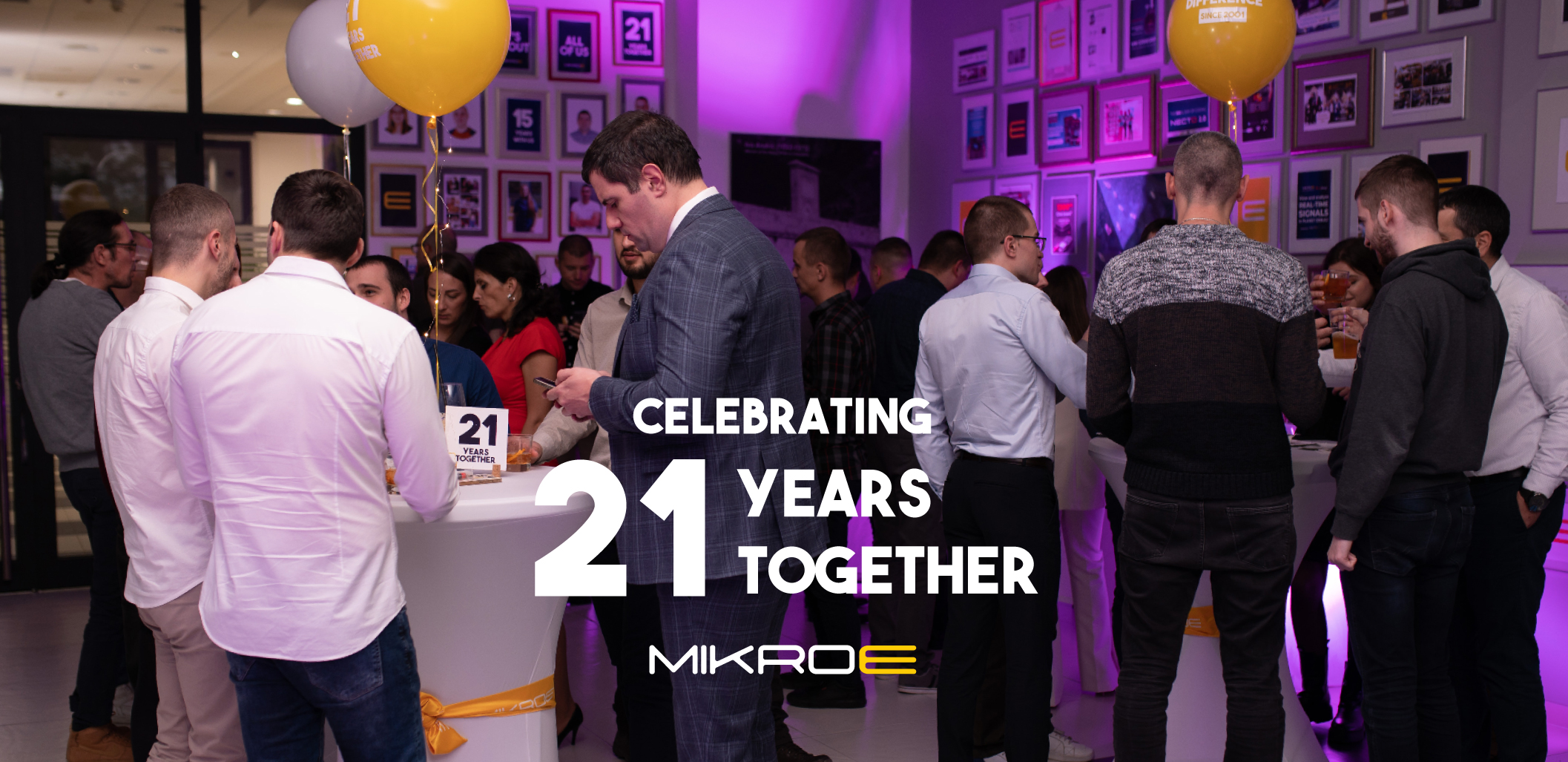 What's new
Until next time, continue following us on our social media for daily updates!
Your MIKROE