Hello MIKROE User,
Another successful month is behind us. If you haven't seen what's new here at MIKROE, don't worry, we are here to show you the highlights of the month:
What's new
We started off the first month of the year at the same pace - one new product release every day. That resulted in 20 new products in total in January.
We added to our shop 15 new Click boards™ and 5 components!
Planet Debug Course in Mexico!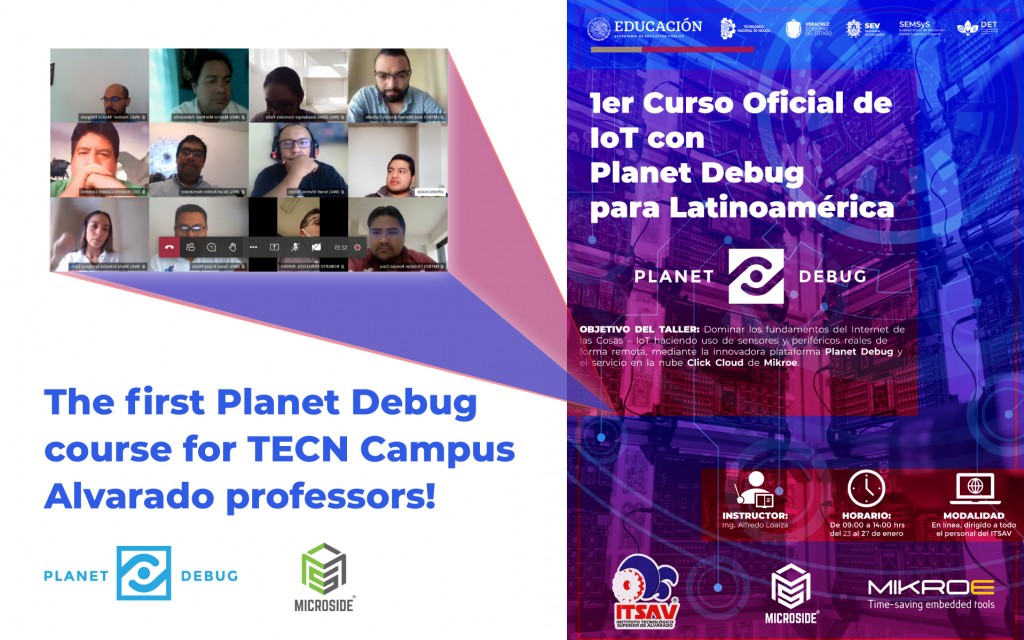 This month our LATAM partners from MICROSIDE started the first official Planet Debug course for TECN Campus Alvarado professors!
The goal of this course was to teach the basics of the Internet of Things - IoT using real sensors and peripherals remotely through the innovative HaaS Planet Debug platform and our Click Cloud service.
What's new
Until next time, continue following us on our social media for daily updates!
Your MIKROE