Hello MIKROE User,
We hope this newsletter finds you well. August has been an exciting month for us, filled with new product launches. We've been hard at work to bring you 23 brand-new products, one for every day of the month!
What's new
In August we released 16 Click boards, 3 SiBRAIN cards, 2 components, and even a stylish MIKROE fashion T-shirt. In addition, our software team has been hard at work to improve your development experience.
The latest CODEGRIP update brings enhancements and optimizations that will help streamline your workflow. Be sure to check out the official update for all the details.
Proud Finalist #EIA2023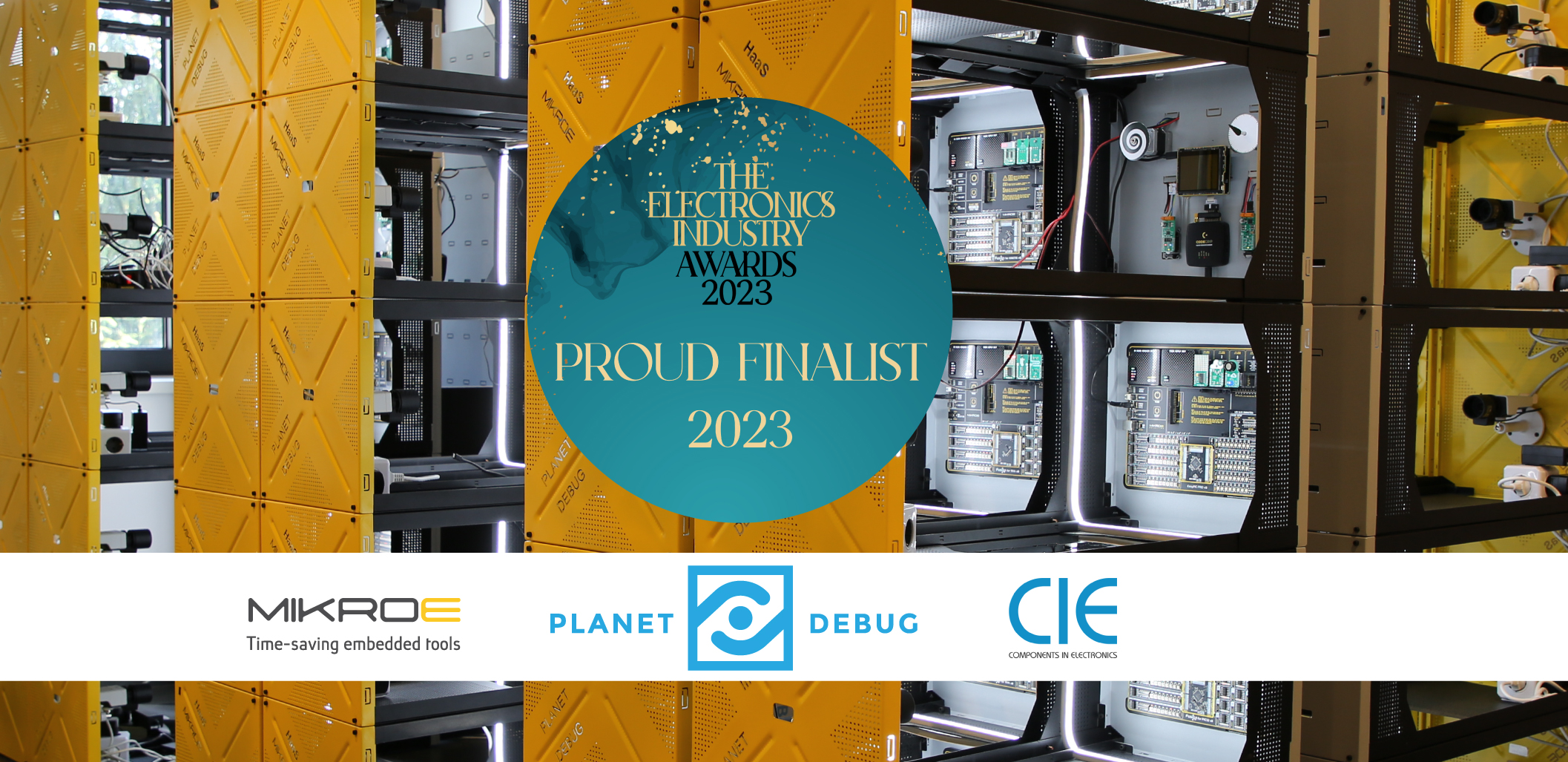 We are proud to say that we are finalists of the Electronics Industry Awards, organized by Components in Electronics (CIE) publisher Datateam Business Media, in the Engineering Development/Design Tool of the Year category for our innovative Planet Debug concept!
Until next time, continue following us on our social media for daily updates!
Your MIKROE