Hello Mikroe Users,
The first month of 2021 is over and we kicked this year off the right way. Here are the highlights of the month!
What's new
In January we released 21 new products! We added EasyPIC v7a development board, SILABS Click Shield, 15 new Click boards™, and 4 new Li-Polymer Batteries to our shop.
But, the biggest highlight is that, for the first time in the 20-year history, the EasyPIC v7 board is equipped with our revolutionary programmer & debugger - CODEGRIP.
EASYPIC v7a is here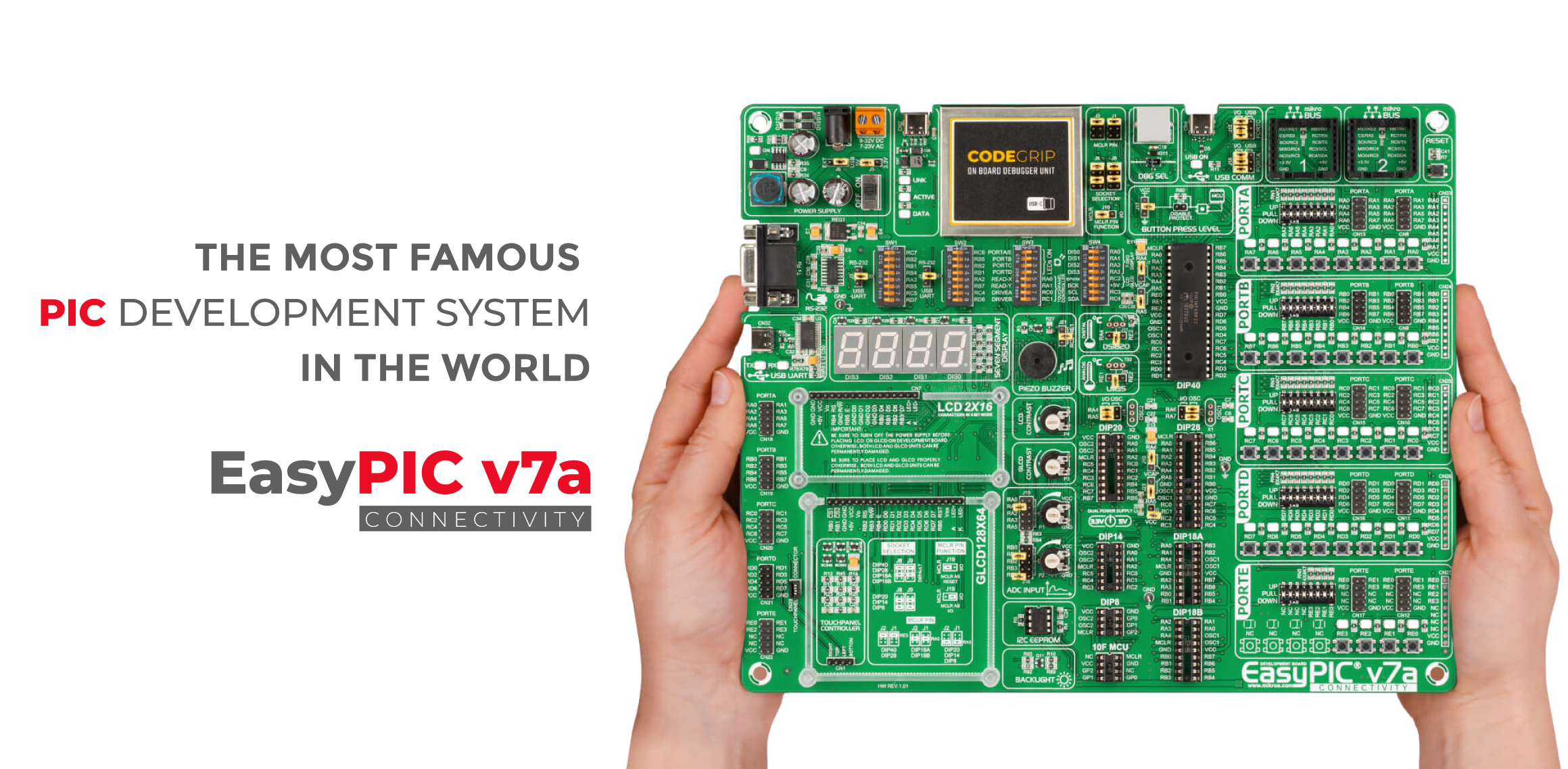 EasyPIC is an old friend. Many of us made our first steps in the embedded world with EasyPIC. Today it has thousands of users: students, hobbyists, enthusiasts, and professionals. It's used in many schools and other educational institutions across the globe.
We asked ourselves what we can do to make such a great board even greater. And we equipped it with our revolutionary new programmer & debugger - CODEGRIP. We now present you with the new version 7a that brings so much more, and we hope that you will be thrilled with your new board, just as we are.
To learn more visit the official EasyPIC v7a product page.
Until next time, continue following us on our social media for daily updates!
Your Mikroe