What's trending in MikroE these days? Click boards™ of course. But what are the most popular ones since the year began?
We arranged a list that you need to see. It's three Click boards™ that our users found impossible to resist. Great functionalities, amazing applications, features that make each one a great addition to any project - learn why everyone is buying them.
Trending Click boards™
---

Grid-EYE click
Grid-EYE click - an 8x8 thermal array sensor on a Click board™. Small wonder that it's on the top of your list. Use it to build a thermal image, made out of 64 individual sensors. Like in our GIF. Check it out: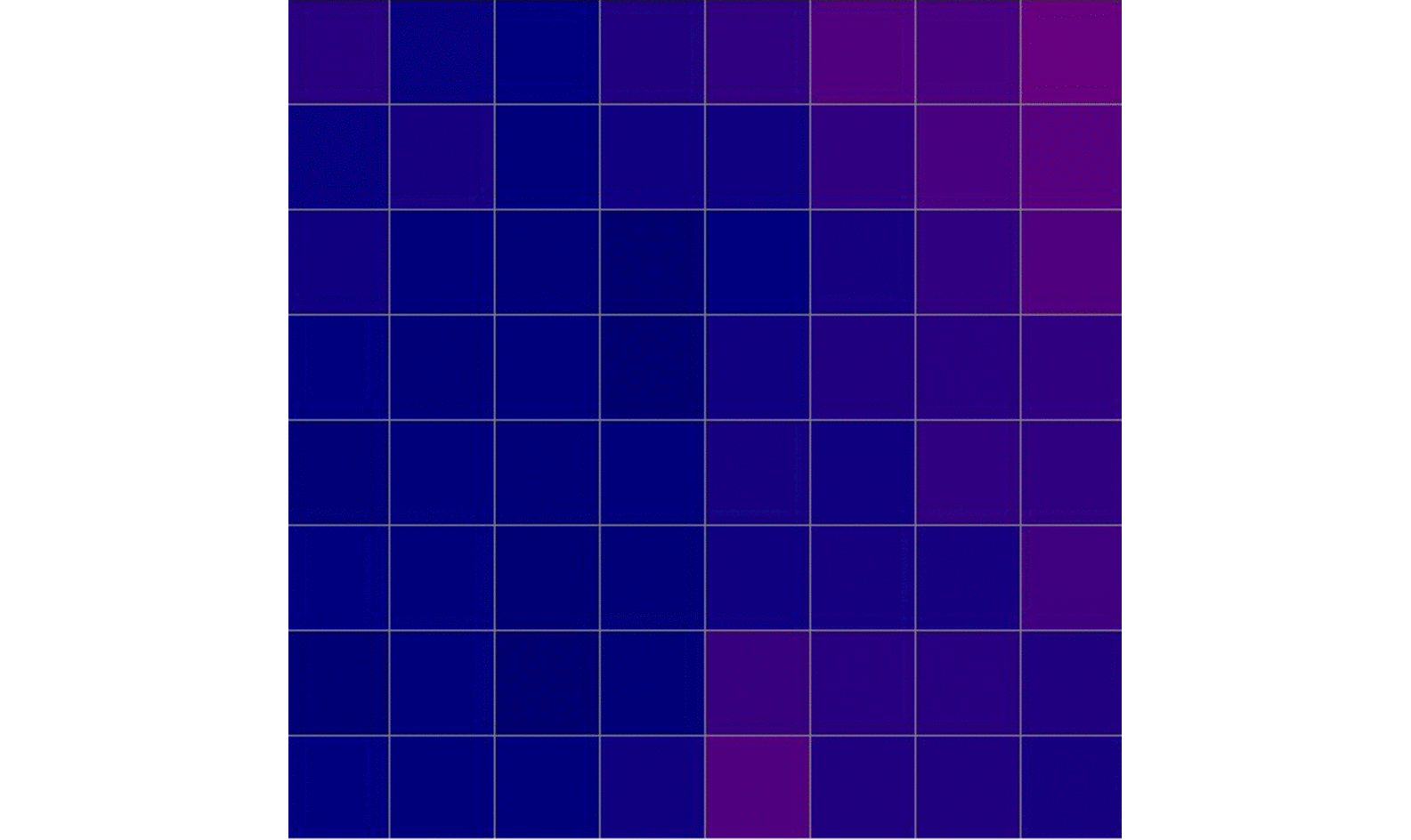 And if you wondering what exactly the GIF is showing, it's the hand of our Click board manager, Alex.
The detection distance is up to 5m, while the viewing angle is 60 degrees. The main component of this Click board is Panasonic's AMG8853.
So, what can you use it for? The most obvious use is for detecting people and objects. It can be used as a mini thermal camera, for heat detection in home appliances, contactless temperature measurement, and more.
---

MCP2517FD click
MCP2517FD click - a cost-effective and small-footprint CAN FD controller that can be easily connected to a microcontroller over an SPI interface.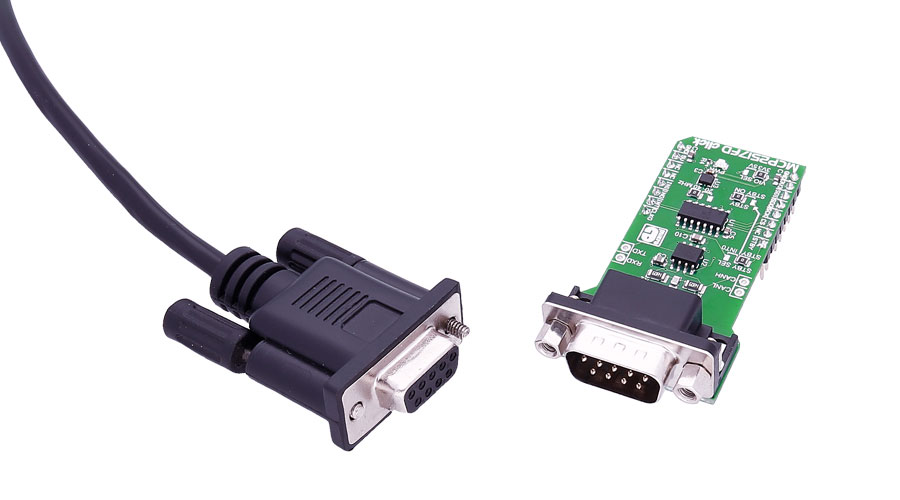 The main component is Microchip's MCP2517FD CAN FD controller. So, you can and a CAN FD channel to a microcontroller that is lacking a CAN FD peripheral, or needs more CAN FD channels.
---

4G LTE click
We have two versions of this Click board™. One for the European market (4G LTE-E click), and one for the North American market (4G LTE-NA click).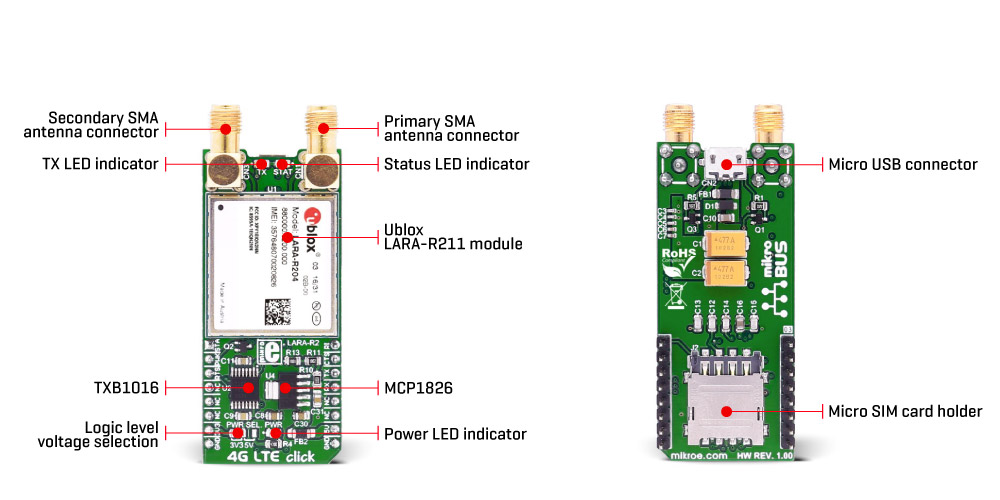 The main component on the Click board is the LARA-R2 series modem from u-blox.
m-center is a free evaluation software that u-blox offers for all their cellular modules, so you might want to take a look, a see how it works. Perhaps it suits your project. m-center has an easy-to-use interface, and it's possible to view and edit SIM card directory entries, send text messages and communicate with the wireless module with AT commands over it.
Data rates go up to 10.3 Mb/s for download and up to 5.2 Mb/s for upload. The Click board™ also features a SIM card socket and a micro USB connector. It's ready for all your ideas.
---

For more information about the mikroBUS™ standard, visit the official page.
Yours sincerely,
MikroElektronika