Hello MIKROE User,
One more very successful month for us. If you haven't seen what's new here at MIKROE, don't worry, we are here to show you the highlights of the month! Enjoy the list :)
What's new
This month we continued with one new product release every day. But, we decided to surprise you by releasing 9 new products in one day!
That sums up to 31 new products in March. We added to our shop 29 new Click boards™, Planet Debug FRAME and we had one more NECTO Studio Update.
MIKROE partners with SparkFun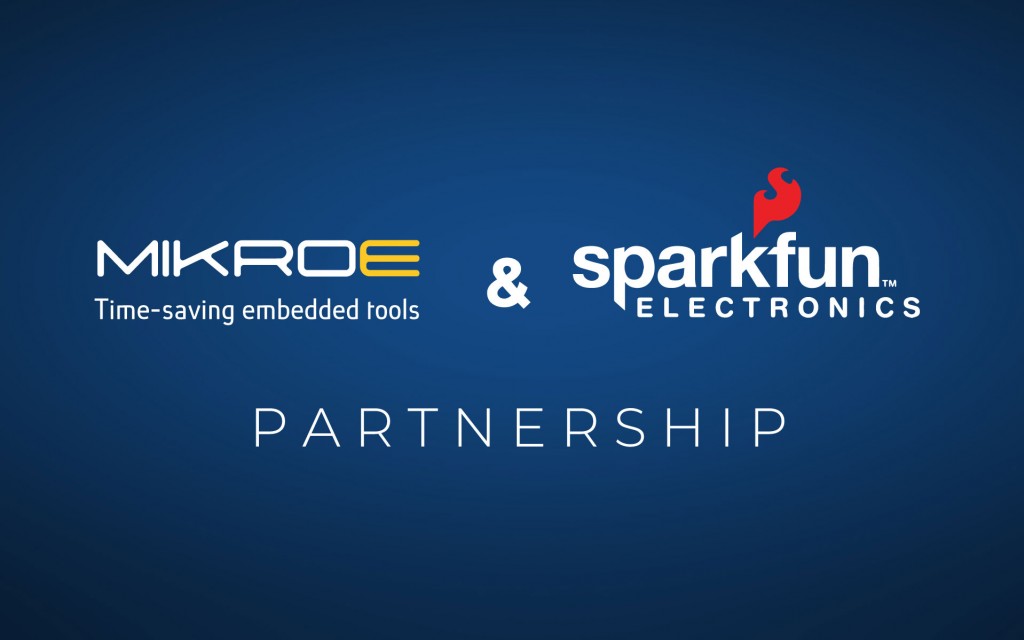 We are happy to announce that SparkFun Electronics is a US-based distributor for MIKROE, with products available for purchase on sparkfun.com.
SparkFun partnered with us to create two new boards that merge three rapid prototyping ecosystems: Qwiic®, MicroMod and Click boards™. The new boards allow users to quickly click or plug boards and peripherals together for a solderless prototyping experience. SparkFun's Qwiic and MicroMod interfaces are similar to the mikroBUS standard, making it a perfect pairing on a single board.
mikroBUS™ standard keeps growing

The portfolio of boards that have embraced the revolutionary mikroBUS™ standard continues to rise and now contains 402 boards! We are sure this number will go up again soon, so continue following our website to get the latest updates regarding the mikroBUS™ standard.
Continue following us on our social media for daily updates Until next time,
Your MIKROE