With the rise of the popularity in RISC-V, it was not a matter of will we support it. It was just a matter of time. In NECTO Studio 2.0 Update we added full support for RISC-V architecture. The main attraction is that RISC-V is completely free, so why not take this chance to ease your way into it.
The chips we have supported are GIGADEVICE's RISC-V Bumblebee Core Mainstream Line of devices. The best news is - you can try it out now in Planet Debug, for free in just 3 steps. If you don't have NECTO Studio, you can download it here - it is FREE for non-commercial use.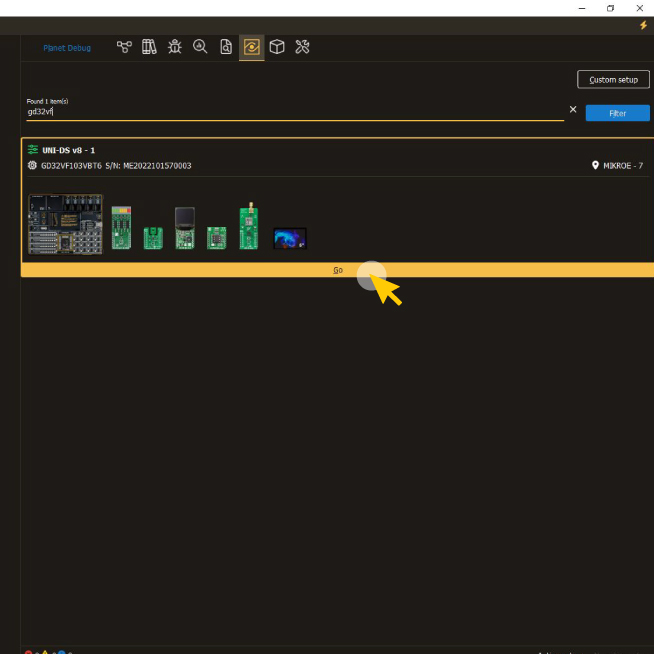 STEP 2
Now, by typing "gd32" you can search for RISC-V SiBRAIN card, and then click on the GO button.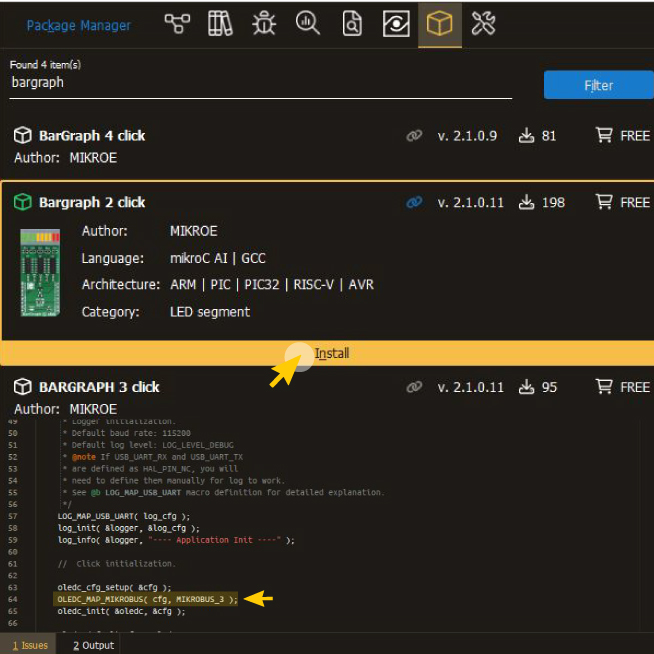 STEP 3
Open Package Manager icon and find the Click board™ you would like to program and click the Install button and Open Example.
We recorded a quick tutorial to make it even easier for you. As you can see, everything can be done in under one minute. In the following tutorial you can see how to try out Click boards, as well as your custom example:

In case you want more, we are always here to support you. We made the essential development bundle for all your RISC-V projects - the UNI-DS v8 RISC-V Bundle. With this bundle, you can start development right away. Everything you could need is there:






Your MIKROE