Today we had the privilege of hosting a presentation for the Slovenian Association of Managers, the visit was organized by the Serbian Association of Managers. On this sunny day, our CEO Nebojsa Matic and CPO&HRO Tanja Milinkovic had the opportunity to share the story of our company and the latest innovations we have implemented, including four-day work week.
The visit started with a warm welcome from our team and an introduction to the company's history and culture. Our guests were then taken on a tour of our company, where they were able to see our production facility and see MIKROE products and innovations such as Planet Debug, in real life.

The highlight of the visit was our CEO's presentation, during which he shared our company's journey and how we have overcome obstacles to become a leading industry player. The guests were particularly interested in our transition to a four-day work week, which has been well-received by our employees and has increased productivity and work-life balance.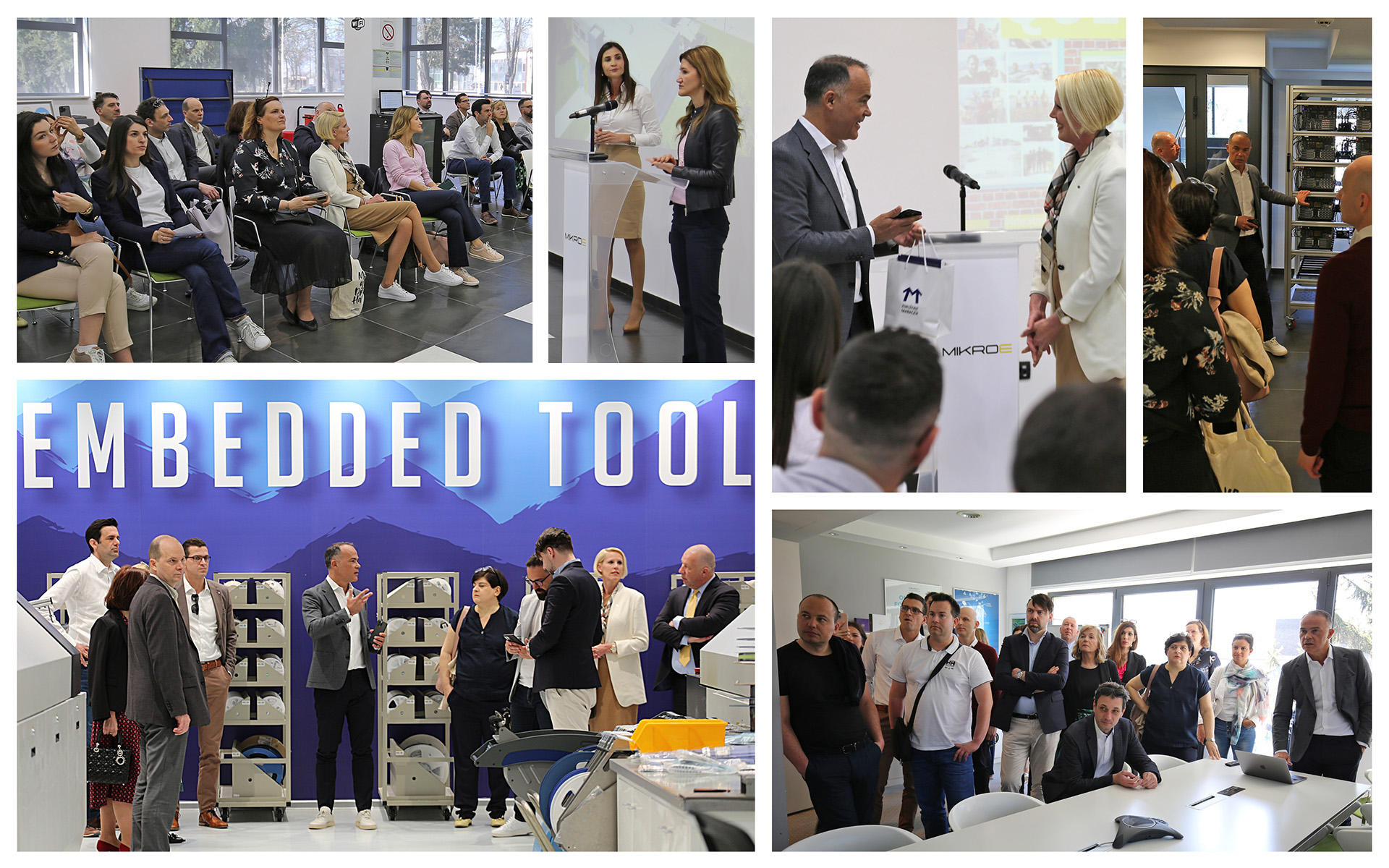 Overall, it was a truly inspiring visit, and we were delighted to receive such positive feedback from our guests. We would like to sincerely thank the Slovenian Association of Managers and the Serbian Association of Managers for choosing our company as their host.

We look forward to welcoming more visitors in the future and sharing our passion for innovation and excellence!


Your MIKROE