Our LATAM partner, MICROSIDE, presented Planet Debug on IoT Day Guadalajara, hosted by Mouser Electronics. The took place on April 24th at the Bosch Connectory Guadalajara facilities. It is an event led by engineers and experts
from different countries to provide technical knowledge and trends in developing solutions for Industrial IoT, including 5G and Wi-Fi communications, Big Data Analytics, and advanced security.
At the event, Microside gave a lecture titled "Sustainable Aquaponics with Planet Debug". The main focus was on how Planet Debug works, it's advantages, real-life examples of it's use cases, how to interact with it using NECTO Studio, and finally, a showcase of an aquaponics system mounted in the frame located in our office in Tlaxcala City.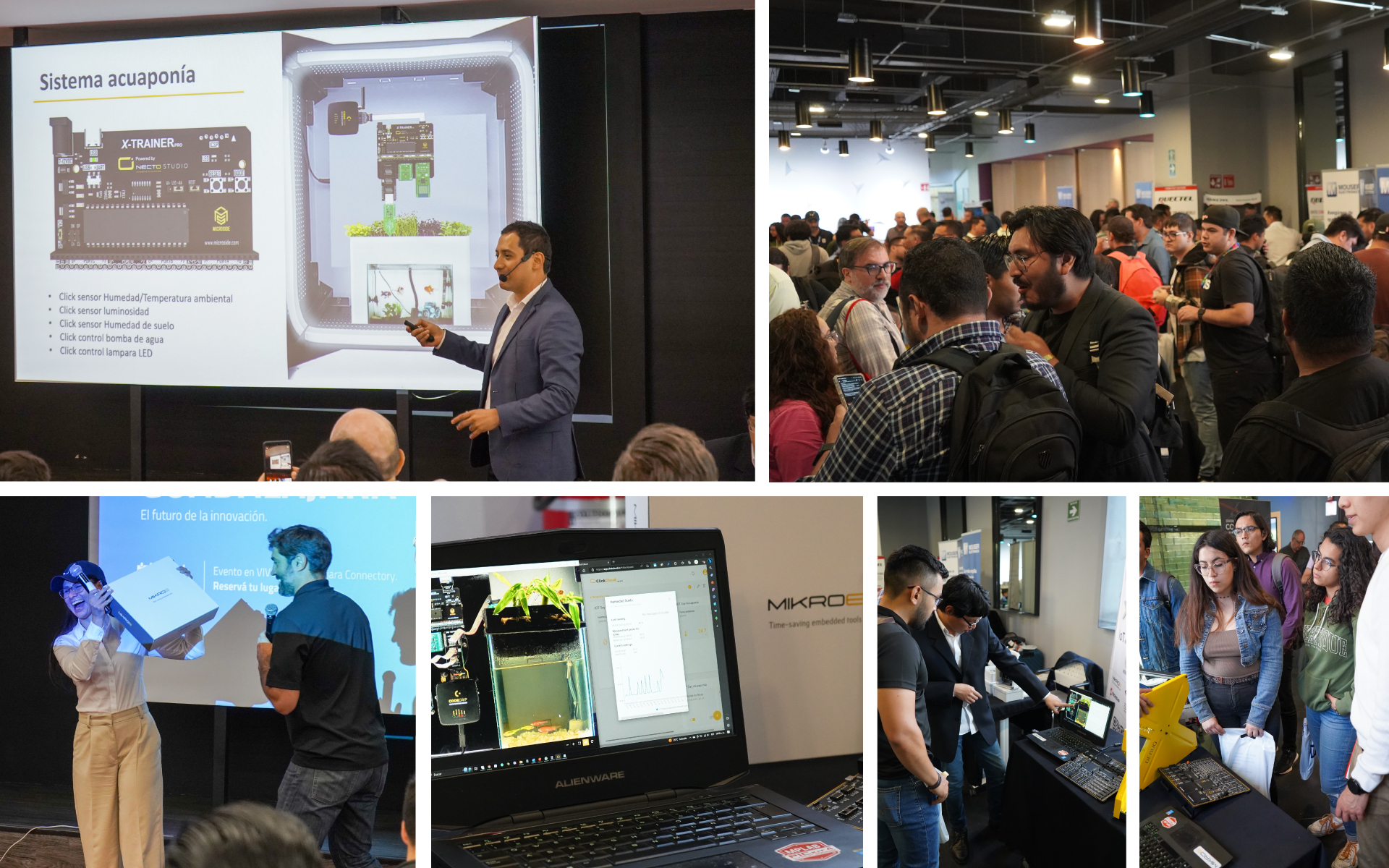 Hardware-as-a-service is the future of embedded design. It may be a difficult concept to grasp right now because there are so many pieces to the puzzle: the Click peripheral boards and SiBRAIN MCU cards based on standard sockets; the Fusion development boards, CODEGRIP world first programmer and debugger over WiFi, and NECTO a cross-platform IDE made for the development of embedded applications. But the logical end-game for MIKROE was always to combine them in the Planet Debug platform. It is available now, and it is revolutionizing embedded design.

The Planet Debug presentation by MICROSIDE offered valuable insights into the future of IoT systems, and impressions of attendees were positive. Thank you, MICROSIDE for spreading the word about the revolutionary solution that will change the way how the embedded world works.


Your MIKROE