Every year, we give tours of our company to high school students, and we also welcome up to 50 college students from all around the world for internships. However, when we saw an e-mail from "Nikola Tesla" elementary school professors from a small town nearby asking for a company tour, we were very surprised.
We were impressed by their initiative to learn more about our company and explore potential career paths at such a young age. We were more than happy to accommodate their visit and to share our knowledge and experiences with them.
TOUR OF THE COMPANY
Our CPO&HRO, Tanja Milinkovic, gave the kids a tour of our company, introducing them to our teams and explaining what each team does. One colleague from each team took the time to tell the kids more about their job and answer any questions they had. Seeing the kids so engaged and interested in what we do was so great.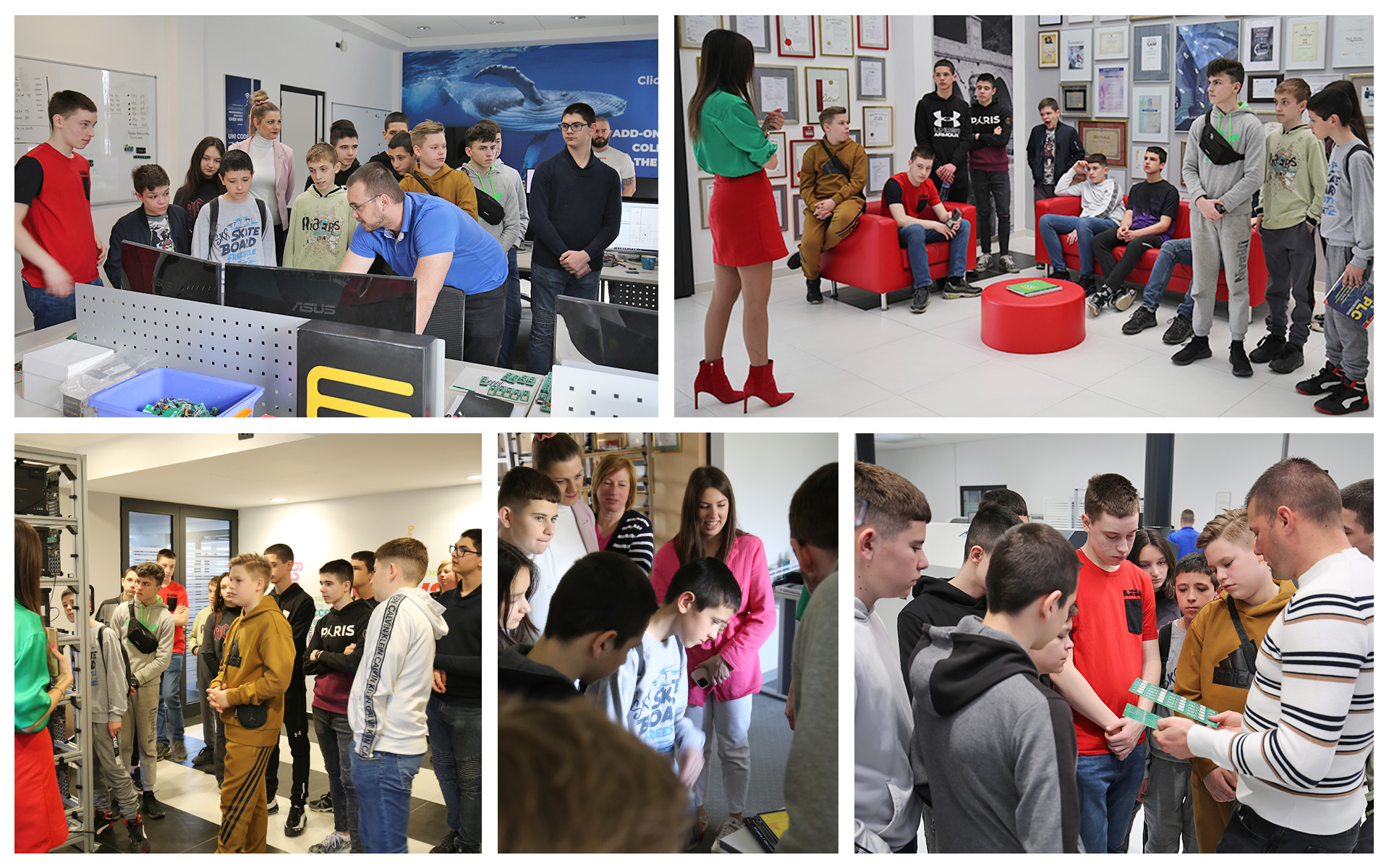 WUNDERKID
During the visit, one particular student caught everyone's attention. He was a few years younger than everyone else. This 11-year-old boy was a wunderkid who brought our Introduction to PLC controllers and asked our CEO Nebojsa Matic, who wrote it, to sign it. Not only that, he showed our CEO the projects he had been working on, and we were all amazed by his creativity and knowledge. It was truly inspiring to see such a young student with so much passion and talent. We gave him some new "toys" for his home lab, and we can't wait to see what he does next.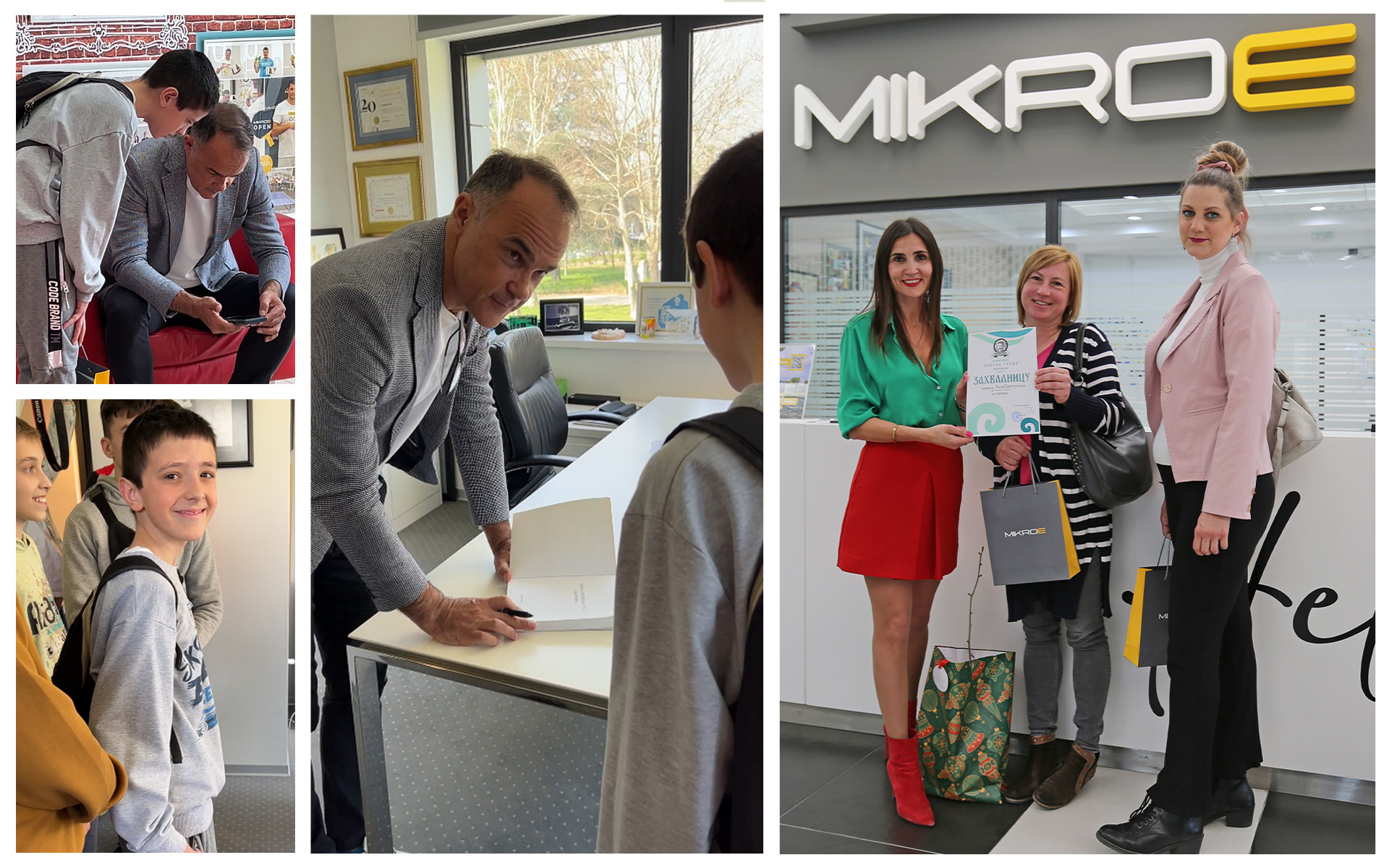 GIVING BACK TO THE COMMUNITY
For MIKROE, this visit was not just an opportunity to show off our company and attract potential future employees. It was an opportunity to help students learn about the different types of careers available to them, inspire young minds, and give back to the community. By investing in the education and development of young people, we can create a better future for everyone.
We want to thank the psychologist and the math professor for their initiative. We were honored to have the "Nikola Tesla" elementary school students visit our company, and we hope they left feeling inspired and motivated. We look forward to future opportunities to work with our community and give back meaningfully.
Your MIKROE