Embedded World 2023 has come and gone, and it was for a very successful event for our company! Our team was there for three days, showcasing our latest innovations, meeting customers, and networking with industry leaders.
We were thrilled to see so many people interested and excited about our technology and innovations, and we couldn't be happier with the outcome.

The biggest highlights were NECTO Studio and Planet Debug, two of our latest innovations that received a lot of attention. We were thrilled to show these products and the whole MIKROE ecosystem off to the attendees, news editors, and industry leaders, and we were delighted to have received a lot of positive feedback. Here you can see one of the many interviews our CEO Nebojsa Matic did, explaining NECTO Studio features and how they benefit our customers:



We hosted giveaways at our booth every day, allowing attendees to play a game and take home HVAC Click boards™. We loved seeing the excitement on people's faces when they won the game and brought home some Click boards™ for their home lab.

On the second day of EW 2023, we were delighted to welcome to our booth a team of experts from Sensirion, our dear partners and sponsors. We organized a detailed joint Q&A Session and discussed upcoming Sensirion products in the Click board™ form factor.
Another exciting aspect of our experience at Embedded World 2023 was how widespread our products were throughout the event. Even if you weren't at our booth, you likely saw our products showcased at other booths, such as Microsoft, Quectel, Microchip, OKdo, Farnell, EBV, TME, RedPitaya, SENIS, Bridgetek/FTDI, etc.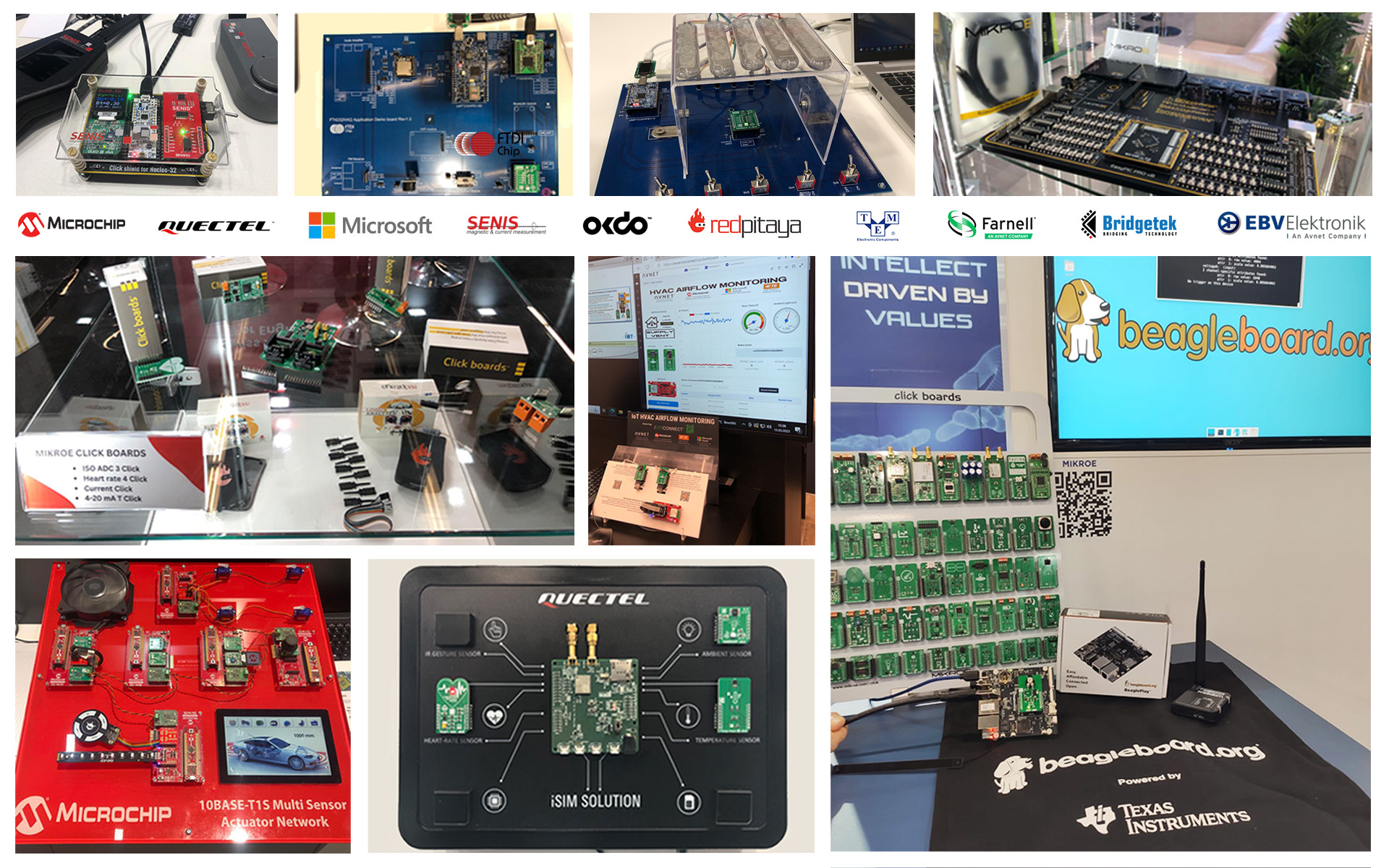 Embedded World 2023 was incredibly successful, and we can't wait for the next one. We're already planning and strategizing for what we want to showcase in 2024. We're confident that we'll continue to be a significant presence in the industry, and we look forward to seeing what the future holds for our company. Thank you to everyone who stopped by our booth and showed their support!
Your MIKROE