Last week, we had the incredible opportunity to participate in the highly anticipated 5th HR Experience conference organized by Infostud. Held on May 18 at the prestigious "Metropol Palace" hotel in Belgrade, this event brought together HR professionals, industry experts, and enthusiastic participants for a day of insightful lectures and practical knowledge exchange.
We are thrilled to share that our project, "One More Life," emerged as the winner among 53 impressive entries, receiving the audience's enthusiastic votes and securing us the first-place prize. In this blog post, we will dive into the highlights of the conference and our successful presentation, which left us feeling inspired and energized.
Celebrating HR Success Stories
One of the standout features of the conference was the recognition of exceptional HR success stories. Among the many entries received, five outstanding projects were selected to be presented to the audience. We are incredibly proud that our project, "One More Life," was chosen as the best, reflecting the hard work and dedication of our team.
The "One More Life" Project
Our Chief People Officer and Human Resources Officer, Tanja Milinkovic, represented our company at the conference and delivered a flawless presentation on the "One More Life" project. Our project centers around the implementation of a 4-day work week aimed at promoting a healthy work-life balance for our employees. Tanja expertly outlined the benefits, challenges, and positive outcomes of this initiative, highlighting how it has positively transformed our company culture.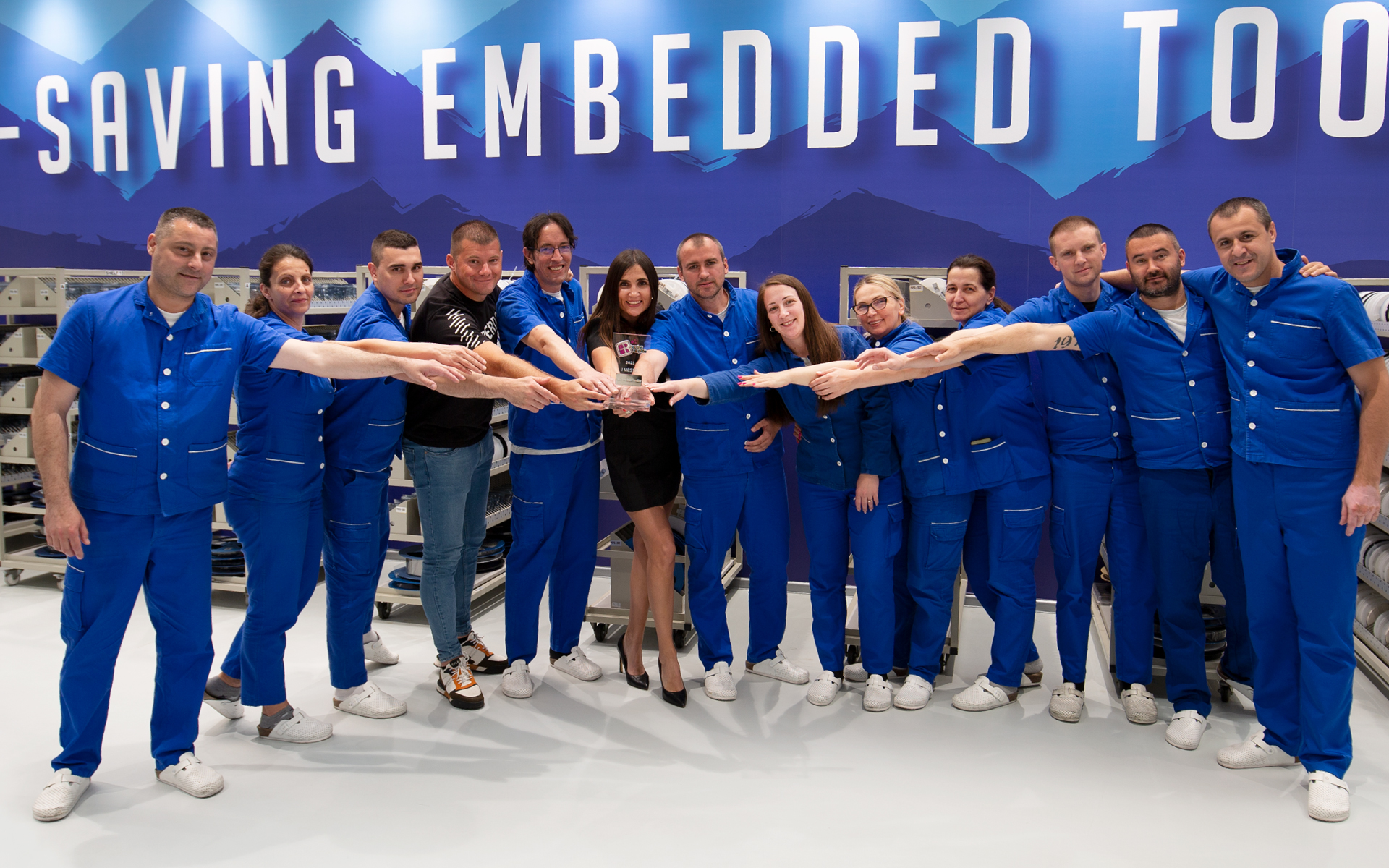 The Sense of Achievement and Empowerment
As we left the conference with the first-place prize, the room filled with thunderous applause and contagious energy. This remarkable achievement not only validated our efforts but also reinforced our belief in the significance of prioritizing employee well-being. We are grateful for the recognition we received and the opportunity to inspire other HR professionals to take similar steps toward creating a better society! Back at our company, we embraced the opportunity to celebrate and share this victory with our manufacturing department, whose exceptional contributions played a huge role in our success.
Participating in the 5th HR Experience conference organized by Infostud was a memorable and rewarding experience. The event served as a melting pot of ideas, knowledge, and inspiration, fostering an environment conducive to personal and professional growth. Winning the first-place prize for our "One More Life" project was an incredible honor that reinforced our commitment to employee happiness and well-being. We left the conference with a renewed sense of purpose, armed with valuable insights, and ready to continue our journey toward building a better and happier society.
Your MIKROE