We're still the same, but with the looks to reflect our aspirations more
As of today, you'll notice the different appearance of our brand. We're very excited about the change and we want to share all about these updates with you.
2019 is the Year of Innovation at Mikroe. We want you to get as inventive as you can, bringing fantastic new projects, fast prototypes, MVPs, and solutions to life with the products we are inventing for you every day. And here's how we're innovating Mikroe.
What has changed and what has stayed just the same
We've changed our logo, wordmark, and colors.
Our name has (kind of) changed. When we first introduced the name MikroElektronika, it was true to the essence of what we were producing, exuding a sense of seriousness and competence. Over time, our global partners and distributors have started calling us Mikroe, just as our website domain is. We liked it and decided it was finally time to change our wordmark from MikroElektronika to MIKROE.
Thinking about the colors, we've chosen yellow and black. Yellow is the color we associate with intellect, but also warmth – we love what we do and hope we're bringing this sense to you, our valued customers. The black background gives out an impression of elegance and undeniable excellence.
The packaging of our products – which so far has been extremely carefully designed and assembled, now goes a step further, adding a new simplicity and elegance to its looks.
Our website is restructured so you can navigate it more intuitively and find the information you are looking for easier, with the overall nicer user experience. As mentioned earlier, the colors have changed--instead of red and white it is yellow, black, gray and white.
Why we changed the visual identity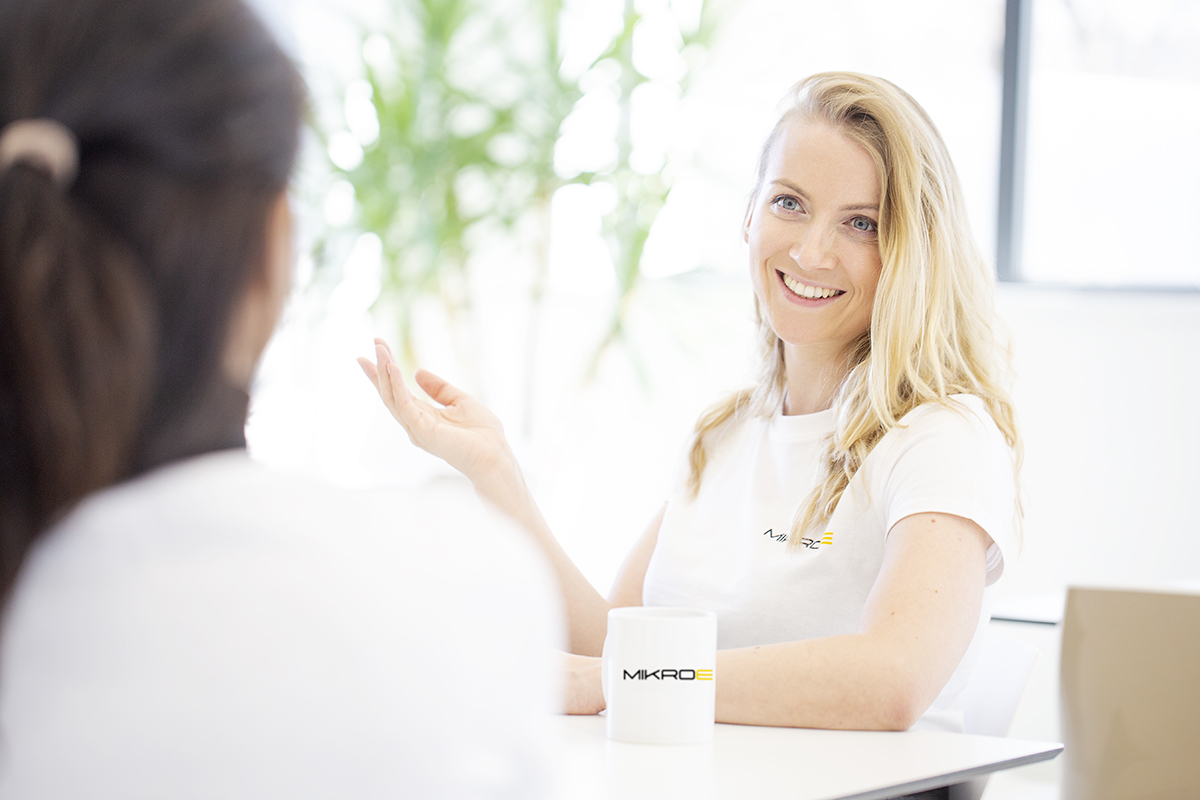 After a while, with the establishment of the company and its amazing growth over the years, the tools which we're materializing our mission have changed, became more effective, and finally, evoked the need to transform our visual representation to better reflect this growth.
Reflecting the evolution in the Year of Innovation
With the visual redesign, we hope to underline the fact that while we're still the same, we've advanced in many ways. We want to bring a distinct new look and nurture the new feeling of trust from our customers. With us, you can commit to your work and rest assured you are well taken care of.
If you'd like to learn more about the specific color codes or fonts we will use from now on, please refer to our Press Kit.