Over the last few months, we've witnessed and participated in many talks about the Internet of Things (IoT). The industry seems to be knee-deep in the development of a smarter-operating world. We can see that plenty of companies see the advantages of IoT and starting to engage as producers in the loop.
Our Head of Software, Mr. Ivan Rajkovic, agreed to share his perspectives on the topic, so we've arranged an interview to discuss these in depth.
This interview has been edited and condensed for clarity.
Interviewer: Can you tell us a bit about the IoT in general, what it is and what is its current status?
I.R.: My impression is that "IoT" has appeared as a proper term at the same time when the term "Cloud Computing" has. In a nutshell, IoT has appeared after the majority of the world population has connected to the Internet via personal computers or mobile devices. The term has appeared in the late '90s, however, the way we use it is around for about 4 years or more.
The very start of IoT for Mikroe was creating the hardware and software solution for the Wunderbar project. That was the time when globally – the whole idea was still not defined.
So, my impression of IoT was that at first, we had billions of people who were accessing the Internet on a daily basis. I suppose that at some moment of clarity, someone's gotten an idea – if you already have all those people connected, why not have devices connected, too?
Easier said than done - in order to connect a device to the Internet, there are several challenges. The first challenge is that the device needs to be at least a little bit "smart", and connectable – it should be able to communicate with the applications over the Internet (or with a human, we don't have to be excluded from this loop). Besides, it needs to have security, so that communication does not get misused. The most common case is that the devices collect data for the sake of information. Or, for performing some pre-set commands (e.g. to turn something on/off). Since the time when the initial idea appeared, many large companies have joined. Also, cloud computing has gotten tied with the smart devices which can connect to the Internet in the meantime, and many new kinds of communication appeared. Now it's not limited to WiFi or GSM only -- there are also others, optimized for a small transmission of data (LORA, Sigfox, etc.).
Interviewer: What was the challenge?
I.R: The challenge was in the fact that there are far more "things" than people, and their potential use is far wider than the way people use the Internet. The very system and way of use of the Internet has changed and now is the time to develop that other way of use.
Interviewer: Can you tell us about some example of IoT use which has impressed you?
I.R: In a nutshell, the condition that has impeded the quicker spreading of IoT is that its use is neither simple nor unambiguous. You can't just say: this is how you use IoT. In the beginning, the IoT was a mere possibility, and then the idea was to devise its application. Keep in mind that, at that time, it was most commonly done through investments, so the riskiness was another issue. That, plus the standardization which doesn't exist even today, were (and are) preventing the IoT from gaining a larger number of users.
The IoT comprises of multiple "layers", such as the hardware, firmware, communication, cloud, PC app, mobile app, and then comes the layer of its usability. A typical, simple example of a use for a regular, individual user, would be the home automation. Let's say a user wants to track indoor temperature, humidity, whether the windows are open -- a sort of monitoring the home status for energy efficiency sake, or for alarm systems (as they can also be covered by the IoT). There are many, many things that can be advanced by IoT, but the basic problem of it is that a number of technologies need to cooperate, to be able to provide such a service that an end user could utilize them via a web browser or a phone app, either to direct the system or follow its status.
When we talk about the industry, the buzz word is predictive maintenance. The predictive maintenance further promotes the IoT potential to be used everywhere. Wherever a machine is installed, you can place all the data-collecting sensors you need. Then, send the data in real-time to a shared server or something similar, which will, in turn, send signals to another machinery saying which specific parts of it are prone to malfunction in the future. All of it makes the maintenance cheaper. These are, of course, huge systems, and their transition from one kind of technology to another, whether it's a city or a big company, is limited for the very reason of vastness. Much work needs to be done and the machines fine-tuned so the IoT could be set successfully up.
Interviewer: The IoT is the relatively new field of industry. It has uncertain (or uncemented) paths toward its realization, as the technologies are still developing. Is it profitable to invest in cost-reduction before taking care of its legal regulation?
I.R: That, too, is one of the IoT challenges, just as the Internet is facing. First of all, safety is the key feature whenever we talk about any kind of sales aspect of IoT projects intended for companies. It's not like people are avoiding this issue. People are really invested in security, but in regards to standardization and planning you've mentioned, there are two problems. First of all, the regulations cannot develop as fast as the technology, and second, IoT is not state-governed. Let's keep in mind that it's often multi-national (so no one country is designated to oversee it). Can the legal framework of all the countries fit the needs of the IoT industry, and can something as complex and high-level, be coordinated? I think it will be similar to artificial intelligence. The legal regulations will even in the most developed countries be slower than the technology and development. It will be reduced to the care of the tech companies – which will make sure that the things are done properly before anyone manages to standardize IoT security and make normative by which all the companies will have to work.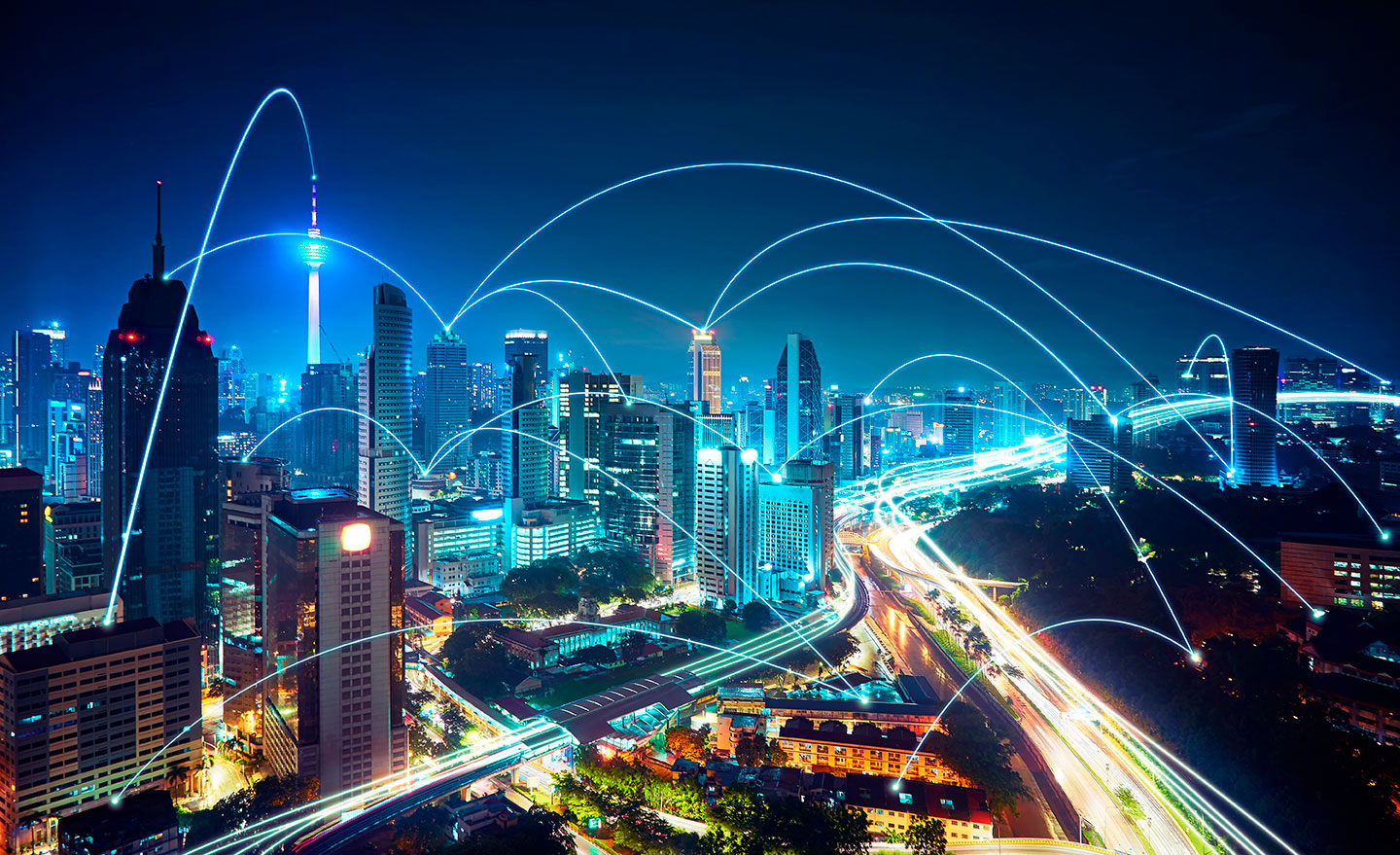 Interviewer: Let's say there's a system which is IoT-ized and to which people get accustomed to. It brings a new sense of comfort and relieves them from having to think of certain things – for example, public transportation. Let's say it starts working so well that people don't even think about how come it's that efficient. But there's no authority beside the company interest, or potential profit loss, which could prevent the misuse. What happens in the case it stops working well so that it causes damage to a system as a whole? Who would be responsible, and what could happen to us in case the scale of misuse is huge so that the whole city infrastructure collapses?
I.R: These are two questions. One question is philosophical and ethical in nature, and it extends the limits of technological and technical. Technology has its own path, which is rather guided by the needs of society than by any ethical or moral codex, especially so because none of them are universal, applicable to all.
I believe that it's in the best interest of companies that IoT succeeds so that it establishes their dominance on the market. It is a new market in every sense - from the devices to the services. Seen from that perspective, I don't see the issue of whether or not it will be safe and functional. Can it be misused? Well, of course, just like everything else. Just as an airplane can be both the transportation vehicle and the atomic bomb carrier – so just like any other technology, the IoT has its two sides of the coin. In its essence, the IoT is a good idea in the sense of all the good that can be achieved by it. What is challenging with it, and if it gets implemented any time soon, is the need for acquiescence and standardization which are immanent to the IoT process.
We'll see what are the different paths companies will try to take in order to solve this problem. In my personal opinion, the only way for it to be solved is at the level of multiple collaboration of a large number of stakeholders. I don't expect that a single company will be able to master all the elements of IoT, thus becoming absolutely dominant in every segment. The companies are interdependent, as it is difficult to have all that is needed in the same place: the communication channels, device manufacturing, the market...
IoT is a broad phenomenon, multifaceted and quite interdependent, which is good, on one hand: it will not allow some abnormally rapid progress which could take it to unwanted place. On the other hand, it's not-so-good because there will probably be many missed chances and failed attempts.
Interviewer: What is the status quo, what are the concrete elements and technologies involved? What has been achieved so far, and what are the main challenges, issues, and tendencies?
I.R: The biggest problem is that there are still no simple, out-of-the-box solutions for end users. There are certain attempts to make these, but the fact is: it's not cheap to play around it, nor easy to use, or readily available. It still asks for a large number of different technologies to work together and a number of experts to make it work properly.
Interviewer: Which technologies need working together, for example?
I.R: For example a custom device - which means you'd need hardware engineers with the knowledge in electronics. Then, you'd need a software engineer who will work on software for the embedded hardware, which will, again, be optimized. Then, in most cases these devices are battery-charged, so the energy efficiency needs to be high. Further communication with the gateway, and even further with a cloud, is an issue alone, and it depends on the use-case. The cloud itself involves a separate technology, its deployment is questionable, its price scaling. Even when all the channels are open and data is collected, there need to be the programmed applications which are at the level of web technology, or desktop, or mobile app... In one word, they should provide certain services which will correlate to the user's needs.
It's important that there's a clear picture, a plan what you want to achieve and how to make such a complex and expensive system pay off to users, as well.
Interviewer: What about the security? Does the IoT need both hardware and software security?
I.R: The security comes by default, whenever we are talking about data sending. It should not be implied as a default, but to a certain extent it is – just look at how we do bank transfers via the internet... So it's not really a new topic.
And to your second question: yes. Although, there's an option to update the device behavior through the so-called over-the-air update such as the one that Tesla uses for their vehicles. The over-the-air update means a simple change in the behavior of the end device at an unknown address, as it is in the case of cars. All you need is WiFi or some other connection. But what does it mean? It means that security has gotten very complex. Imagine not securing the data such as the firmware updates (development of which has cost quite a bit – so it has to be very secure). Or, if you have the option of turning a device on/off, or collecting data which you don't want to be public - the security for these features can be attacked at every single step. From the device itself to gateway, etc. There are many layers of security involved, and the borders between hardware and software security are more and more erased.
The three key terms at the Microchip Masters last summer (2018) were:
SMART, CONNECT, SECURE.
The security which was done in older days as pure software is now transferred to chips, which are made more robust and better protected. Even the technologies which used to be employed for dumping the firmware from chips cannot be so easily deployed anymore. It's a constant struggle because there will always be someone trying to use the weakness of the current state of security, and the others who will try to improve the security. The security will always be dynamic – it is a crucial element to it.
When we talk about security, there is also the question of what is IoT for, and how it's used. Yet another level of complexity is the risk-assessment and the level of security that needs to be applied to a system. Not all systems need the same protection. Let's say, measuring the outdoor temperature in front of a home can be an interesting thing to monitor, this essentially does not contain data that needs abnormal security.
Another problem with IoT is that there is still a small number of people who are experts on this topic. Security is at the moment very expensive, which is why not everyone can develop. So, many will have to lean on the ready, project-based solutions. Many big companies have recognized IoT as the hot thing on the market, not just in the form of service-selling for regular use, but also as selling the service to those who create the IoT – the enablers of IoT.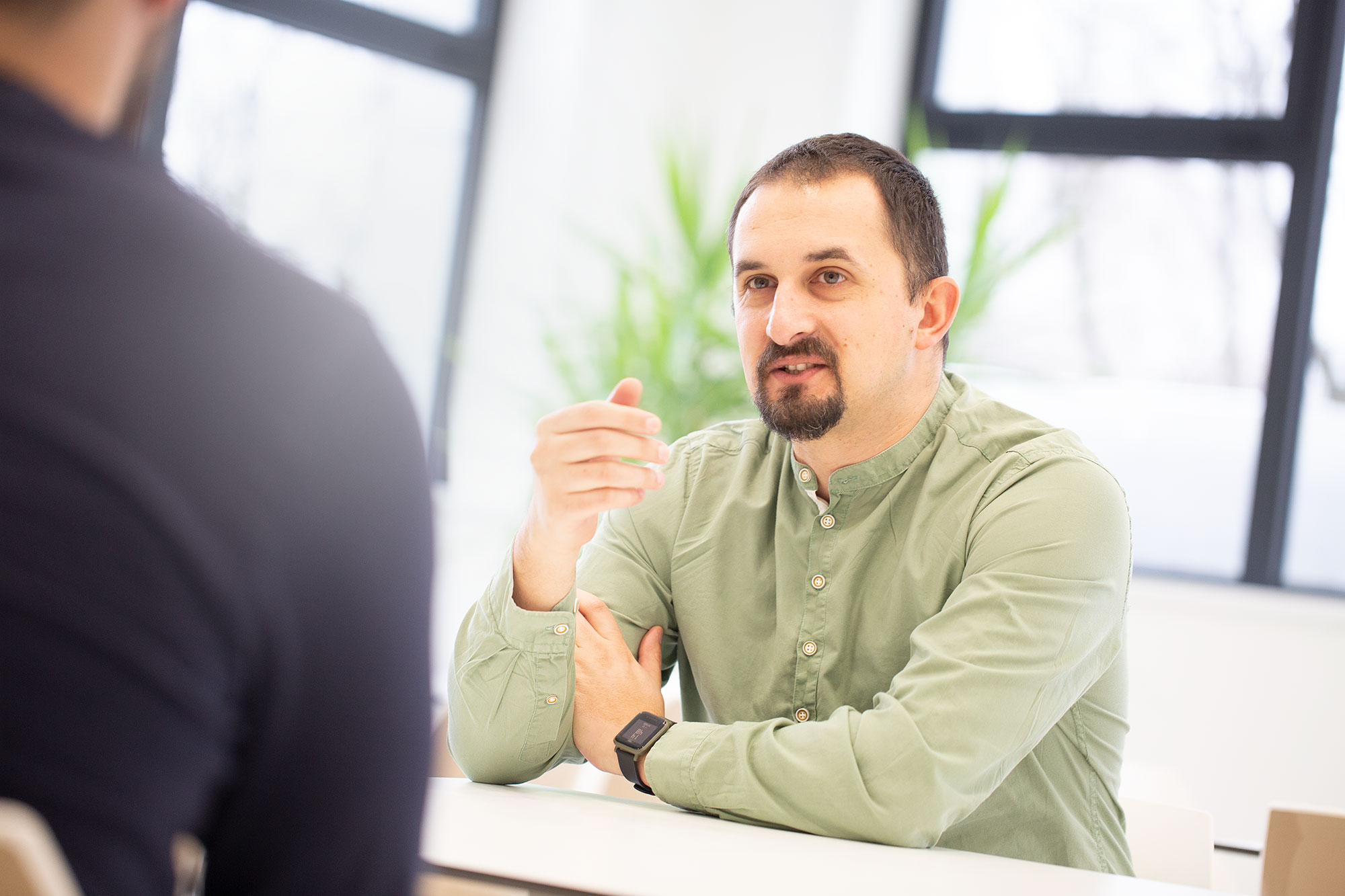 Interviewer: Do you think now is the time when the industry develops more toward the end user, home smartification, easier living, or more toward the large-system management, industrial needs, producers, etc..? Where do you think the most of investment goes momentarily? Can we even tell?
I.R: I could not speak with certainty about this. However, my impression is based on the frequently repeated topics – just as you said, home automation, agriculture, industry. From the most basic use cases to the advanced, high-end ones. It's a broad front where currently it doesn't seem like anything is taking over.
Interviewer: There's no segmentation of the market?
I.R: Well, that's right. There seems to be no determining peak which shows whether IoT is going more toward industry, home automation, smart city or agriculture. There are people everywhere who are dealing with IoT. As we've been saying over and over, IoT has an incredibly wide range of uses, and it's complex and layered. The only goal for everyone is to make it simple to use.
Amazon's Alexa – which is an IoT device (in a broader sense). The industry is aware of the end goals of users, and that the devices should be conformed to the users. In cases when it's smart-home related, the idea will be that the maintenance is minimal, the installing absolutely simple – nothing more than unboxing and placing. So I can imagine that in the end, like with all the technologies, it will be simplified to the point when the wide population will be able to use it. It just seems that the road will be a bit bumpier than it was for the technologies up until now.
Interviewer: And it's still quite fresh with the industry, it's difficult to tell...
I.R: I think that the expectations were a bit hyped, and definitely the speed of realization of IoT didn't match them.
IoT has spread quite a lot and many things are happening. A lot of work is being done. I expect that the assimilation of IoT into our daily lives and quality of living is not going to be revolutionary as some like to put it (that IoT will be a new industrial revolution) – but rather evolutionary.
Maybe by the ultimate results expected – it can be called revolutionary, but considering the way it's being realized, it is an evolution rather than revolution. A huge number of trial and error fails, assembling different solutions, slow findings of what can work and what is needed by whom... So, considering a large number of elements which need to be involved, it is going to go in a more natural and slow way than usually the case with technology.
Interviewer: Do you have the impression that each individual company's knowledge is being shared, or it tends to fit like a puzzle – let's say one company has a piece of technology which fits to end product, and the companies keep their findings for themselves. Or, the idea is to create solutions which become standards everyone starts using?
I.R: I think all of it is happening, as it's often the case with industry. There are parts which are shared, there are parts which aren't shared for the sake of competitiveness, and there are parts for which there's a clear intent to be standardized – as everyone will benefit from it. And there are companies which are trying to do stuff completely on their own, sometimes in a different way, counting on the effect of them arriving there before the others do. IoT is a world phenomenon, and as such, it has a kind of a social character – it does depend on a huge number of people, not only technologies. What are all the things that will happen? No one knows, except that things will happen. I highly doubt that someday the conclusion will be that it was a blind alley, too expensive or wrong, so yes, I do believe IoT will be implemented.
Interviewer: Could we mention some major players, who will propel IoT? Amazon, of course... who else?
I.R: Amazon, Microsoft, but these are not some revolutionary discoveries.
Interviewer: And someone unexpected?
I.R: Well, if there are some, they are still exactly what you're saying: unexpected, with a local impact. There are companies which are dealing with IoT from various perspectives. Probably there are also companies which are developing something similar (which is not IoT at all), but they are developing it for their own business processes, so after they develop it they can offer it to others. The best example for that is Bosch. They've developed a cloud for their internal use (at least that's what I know), and then started to offer it as a service. So, Bosch was unexpected with it. I believe there'll be many surprising things like that, and probably even some things which a person cannot even imagine, let alone predict.
Interviewer: All in all, you seem to be optimistic – that the IoT application can be not only profitable but generally seen as an improvement for the humankind?
I.R: Can the IoT be a win-win type of situation? Yes, it can. Will it be? It's an ongoing question. Even when seen from the perspective of interest only, other companies have an interest that it becomes a success, simply because that way it will be possible to advance faster. And can IoT be misused? Of course. The same as the internet gets misused, but we're still better off having it. I believe we are on the path which will surely take us to a realization of a completely different society. How will it affect people on a collective and individual level, is very difficult to predict. IoT will most certainly reduce the energy spending, enhance efficiency, and by recognizing patterns in combination with AI make the overall functioning of the world as a system – easier and better.
We are doing our bit in this wonderful race called IoT development. Learn more about Mikroe Click Cloud solution.