Last week we celebrated 500 Click boards™ milestone. From the very moment you entered the company, you could see that it's not like any other day. The festive atmosphere could be felt in the air. Decorations and balloons at the main entrance hall would discover what is the occasion to the curious guests. The day started with Aleksandar Mitrovic our Click boards™ product manager putting up a flag!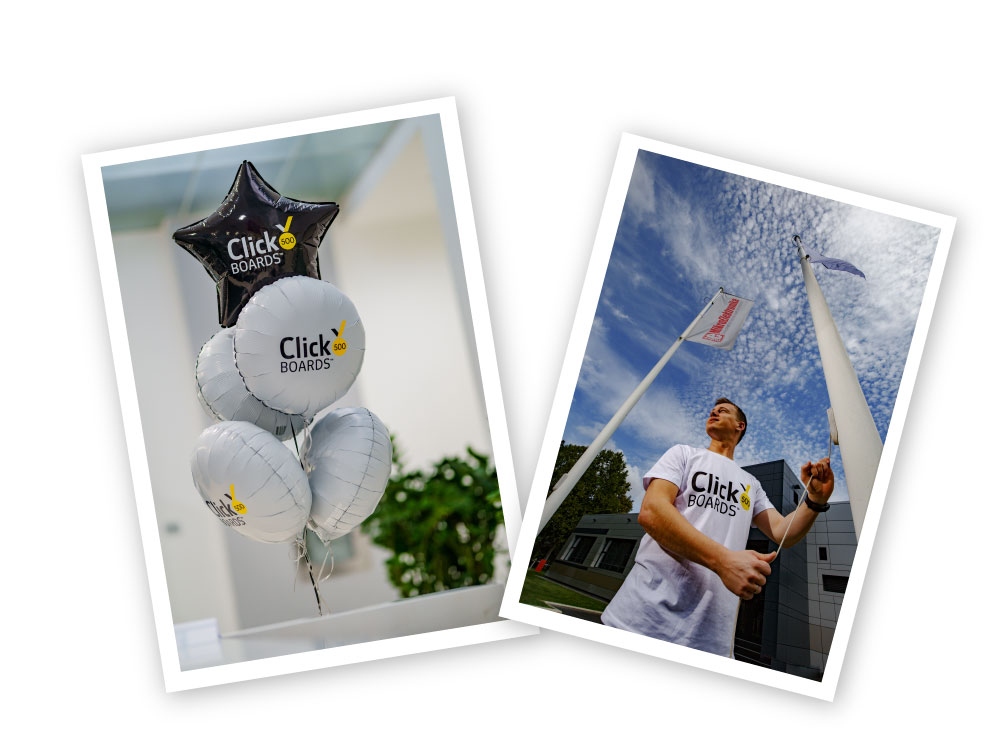 At 9 AM, every employee in the company could find 2 presents on their desks. A 500 Click Board™ themed mug and a t-shirt. :) Everyone put their shirt on and impatiently waited for 13 o'clock when the delicious lunch would be served. Other activities such as opening a champagne, cutting a special Click Board™ cake and releasing balloons into the open air was waiting for us as well.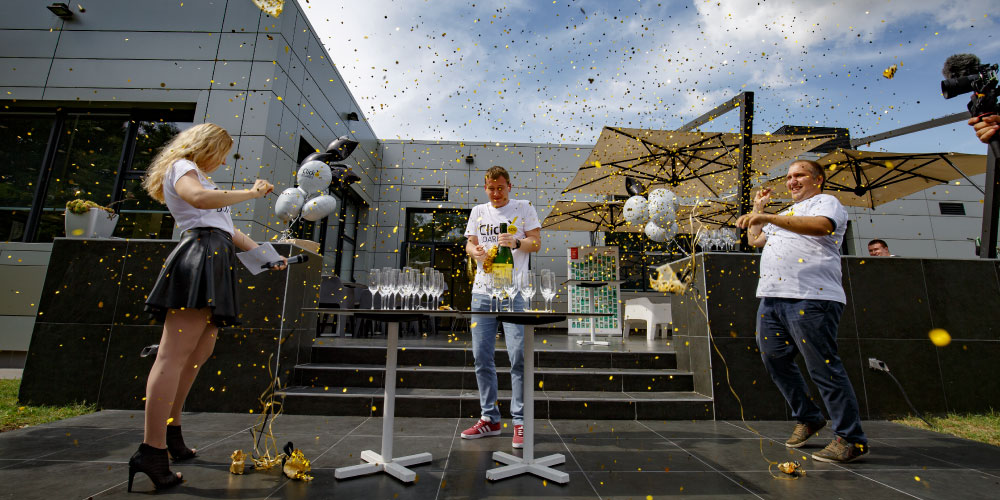 There was a surprise for some of the teams in the company. Those teams that are directly included in the process of releasing Click Boards™ got a special glass plaque to put on the achievement shelf. Teams that got this special THANK YOU were
Hardware team

Firmware team

Production team

Marketing team

And of course, our dear Click Board™ product manager Aleksandar Mitrovic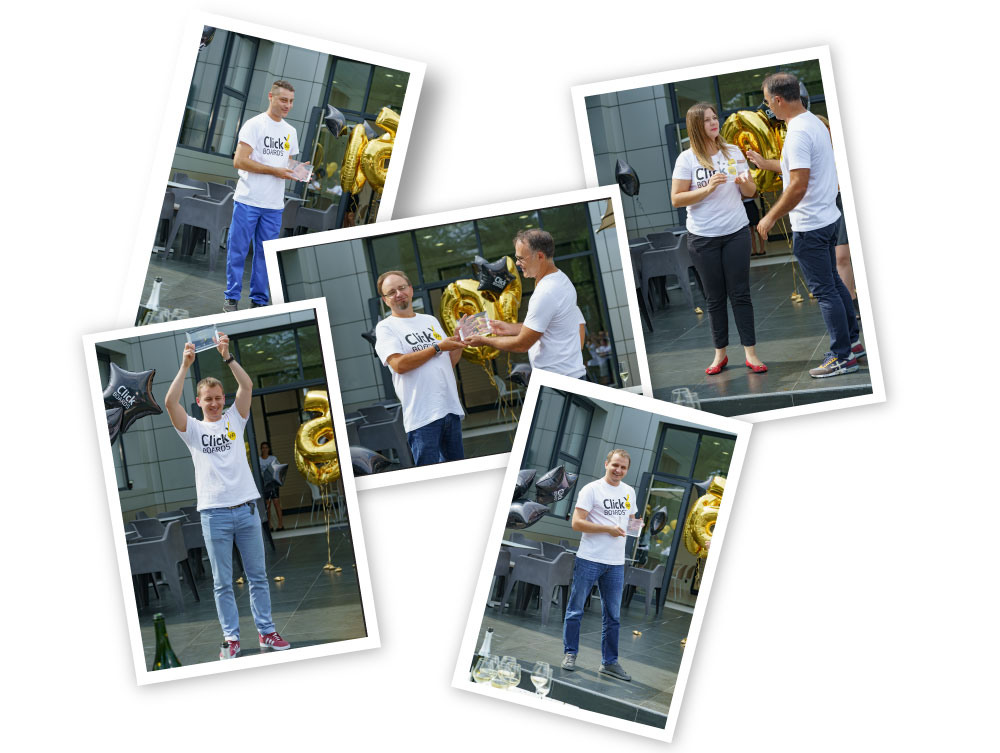 After the working hours, the party continued late into the night. Everyone had a good time, and excitement with the event lasted days after the celebration.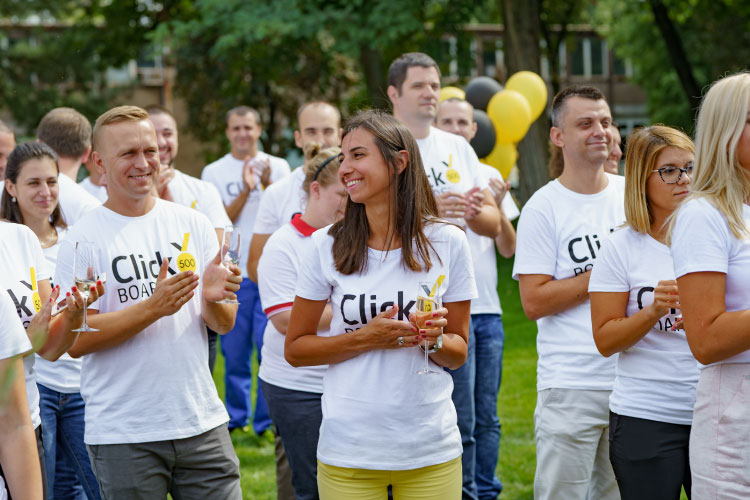 We are now back to work so we can reach the next milestone as fast as possible!
Check out our rich Click board™ portfolio on our website.

Until the next milestone, we salute you!

Yours sincerely,
Mikroelektronika