Today we are sharing with you an interview with Borislav Dakic, CEO of MICROMA, a company that produces high-quality heat pumps and uses MIKROE's mikromedia smart displays. For more than twenty years, they have been dedicated to one goal - to make life easier and more comfortable for their users.
Microma has become the number one manufacturer of heat pumps and has earned a good reputation when it comes to safety, quality, durability and innovation. In their factory, Microma produces a wide range of high-performance heat pumps that meet the highest standards both in terms of quality and safety.

Our dear sales manager Jelisaveta went to Microma to personally present Borislav with a certificate of appreciation for the successful cooperation between Microma and MIKROE last year. At the same time, Jelisaveta conducted a small interview with Borislav, so you can hear from him what his company does and where they use our products.
What challenges have you tried to overcome using our products and services?
In today's fast-paced world, it is necessary to quickly develop new products, and we have used the mikromedia for TIVA smart display as the best solution because it is already ready for use on devices like the ones we produce.
What sets our product apart from other options?
When we had to decide on how the user-machine interaction would be realized, we chose the mikromedia for Tiva 5 smart display because, at the time, few competitors had the opportunity to offer their customers a TFT touch-sensitive display. Most devices produced by our competitors still use buttons for device control, which makes the control process quite difficult. Equally important is that MIKROE has one of the most powerful user interface design tools (Visual TFT), and extremely simplified programming (primarily in terms of automatically generating a series of files that the programmer does not have to think about).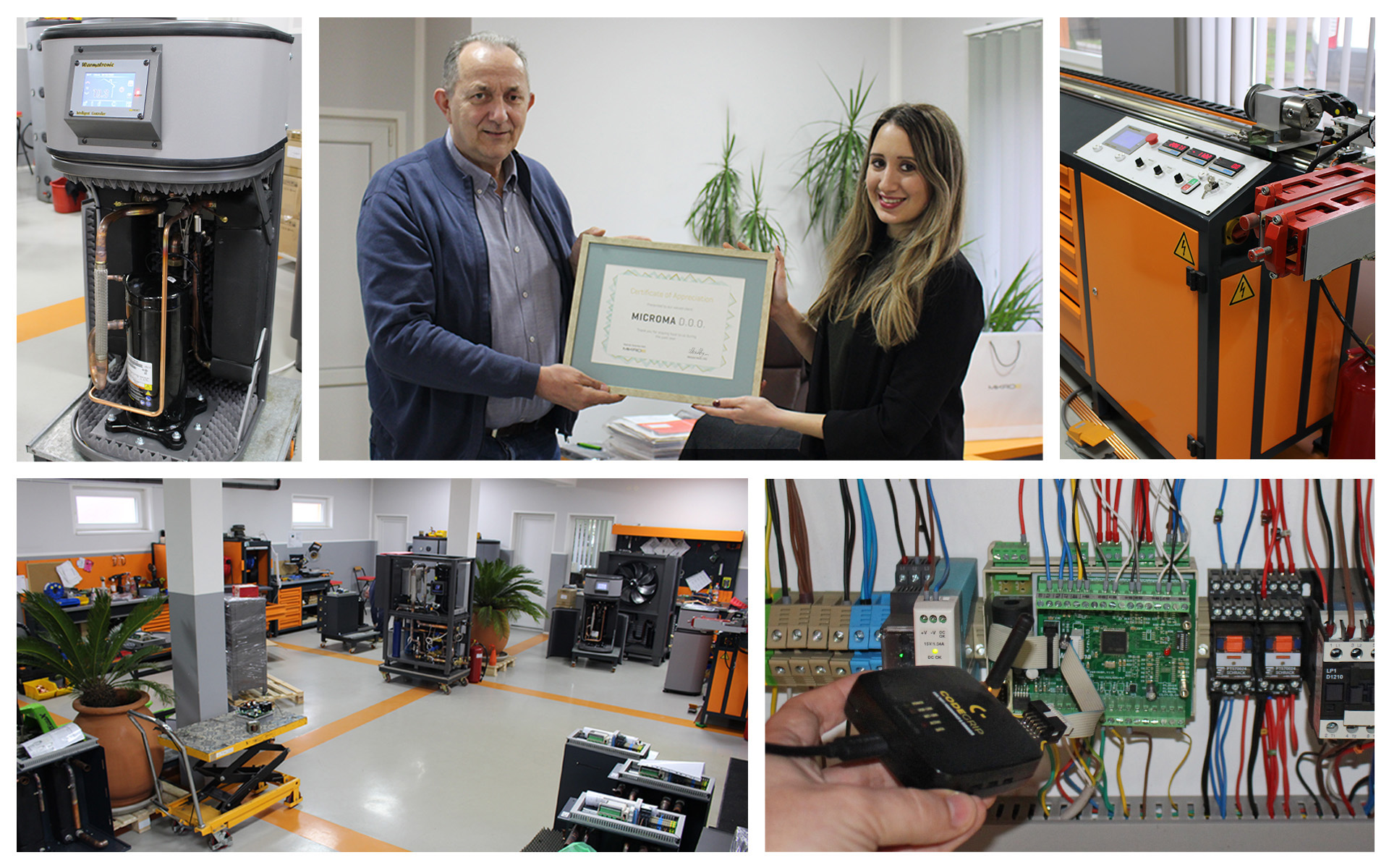 What are the main advantages of using our products?
I believe that the crucial advantage is that MIKROE takes care of the needs of its partners and always has the necessary components in stock for the production of final products. Also, you are a company with which it is easy to build mutual trust and willingness to accommodate the business partner's needs (specifically, a new product was developed for our needs). I would recommend you for all of the above reasons. I am extremely satisfied with the cooperation between our two companies.
Is there anything else you would like to add or mention? - We would love to hear more about the pipe-bending machine you developed
The idea of making a pipe-bending machine arose from the desire to increase the reliability of our devices. But in addition to that, the time for making devices was significantly reduced, and the number of complaints decreased. Such machines are available on the market but at considerably higher prices. Since my profession is mechatronics, I decided to make it myself in my free time. It was a challenge for my employees and me. Even on that machine, the TFT display mikromedia for TIVA found its application, which speaks in favor of its universality and the fact that it is easy to be programmed.
We wanted to take a moment and express our deepest gratitude for your hospitality and successful cooperation over the past 16 years. We value our partnership with Microma deeply and look forward to continuing our collaboration for many years to come.
Your MIKROE